Sorry, this event's been and gone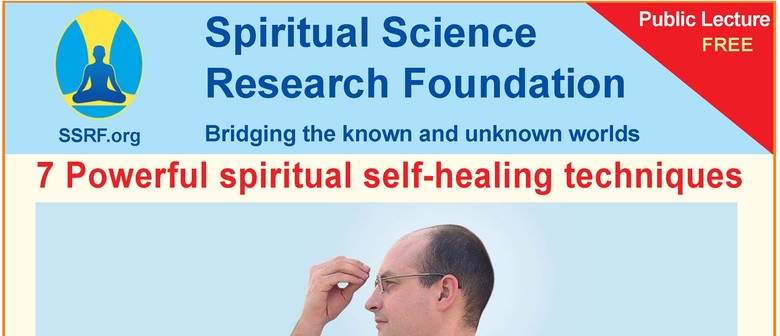 When:
Fri Nov 18 2016, 7:00pm–8:30pm
Website:
The Spiritual Science Research Foundation invites you to attend a unique spiritual lecture presented by Mrs. Shweta Clarke. All are welcome.

Have you ever experienced problems in life that do not go away despite trying all known solutions and remedies? When such problems do not go away, there is a high chance that these problems have their root cause in the spiritual dimension. If the root cause of the problem is spiritual, then only a spiritual solution will give permanent relief.

Through this interactive lecture we will help you to understand how the spiritual dimension affects every facet of our lives and how doing regular spiritual practice complimented with self-healing techniques will help you overcome many of the problems you are experiencing. Whether the problems are related to physical or mental health, many of them can be alleviated by spiritual healing methods and spiritual practice.

With practical demonstrations, videos, and real-life case studies, we will guide you on how to implement 7 powerful spiritual self-healing techniques. These techniques are inexpensive and easy to apply to compliment your current spiritual practice. SSRF encourages self-healing techniques as this enables one to be independent and self-sufficient rather than dependent on others. We welcome you to join us in this spiritual lecture.

This lecture is free of cost to attend and donations to The Spiritual Science Research Foundation are welcome.

About the presenter: From her early childhood Shweta had an innate love for God and wished to serve Him. She always imagined herself devoting her life completely for spiritual practice but wondered how she would go about it. When she met His Holiness Dr Athavale for the first time in 1997, Shweta knew her search was over. Under His guidance Shweta started spiritual practice in earnest. In 2008 she put aside her career in human resource management for full-time satseva (service to God) in the Spiritual Research Centre in Goa, India. Since then she has been exposed to a wide array of satsevas at the Spiritual Research Centre and Ashram and has shown a lot of enthusiasm and dedication for them. Her love for her co-seekers is very natural. Whenever somebody asks for help, without a moment's hesitation Shweta is always prompt to help. Today she is responsible for nurturing new seekers for SSRF in the India region, co-ordination of all articles for the SSRF website, answering of questions on the SSRF website and organising and conducting spiritual workshops in Goa. She has a lot of desire to help others in their spiritual journey. Her qualities of leadership, promptness, love for others and spiritual emotion towards God are expressed in the satsevas she does.
This event is organized by:
The Spiritual Science Research Foundation
www.ssrf.org
Locating unit:
Take lift at Block 232 (behind Food Court), Unit 37 is opposite to the lift lobby on 4th floor.
Take main escalator to 4th floor and walk down the left corridor when facing ArtMark to Unit 37.