Sorry, this event's been and gone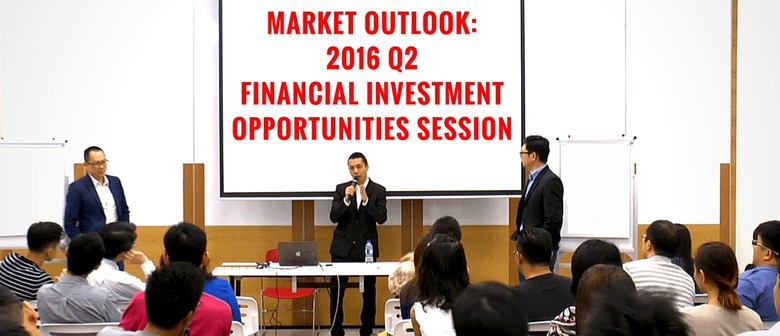 When:
Sat Apr 16 2016, 1:00pm–5:00pm
Ticket Information:
Super Early Bird Buddy Deal (2 Pax) - U.P. $40:

$30.00

Super Early Bird (1 Pax):

$20.00

Early Bird Buddy Deal (2 Pax) - U.P. $70:

$52.50

Early Bird (1 Pax):

$35.00

Ticket At The Door (1 Pax):

$49.00

Additional fees may apply
Especially For Investors Who Want To Make A "Killing" In The Market In These Bleak And Uncertain Times:
In just 3 hours, you can be part of a select group of well-informed investors that can spot the most profitable opportunities in the 2016 Economic Recession And Cash In On Them!
Here's a little sneak peek into what's in store for you:
- You'll Know The Best Time To Buy Properties At The Biggest Possible Discount - Tons of people are waiting for property prices to fall lower and enter at the lowest possible price to buy it at a huge discount. But the question is: How low will it go? Well, our pro traders have the highly-precise information… and they'll tell you the best timing to get the most bang for your buck.
- The Biggest Reason Why Singapore Is Plunging Into Recession… And How You Can Profit From All The Panic - While other people are scrambling around trying to secure jobs and being forced to scrimp and save, you'll be all smiles with the awesome "killings" you're making from the market, and seeing your bank account balance soar… after laying your hands on the "secret" opportunities that our pro traders will reveal to you!
- The Most Highly-Anticipated Event By Traders And Non-Traders Alike: Britain's Potential Exit From The European Union… And How You Can Reap Massive Earnings From It - Will the pound fall or strengthen? Our pro traders will tell you how to take action in such a safe way that when you're right, you'll get handsomely rewarded…and if you're wrong, nothing will happen to you.
- The Best Currency To Hold In 2016 Amidst All The Crazy Fluctuations In The Global Economy - This information alone will put you leaps and bounds ahead of other clueless investors and traders… and allow you to cash in on their "blurness" to rake in massive profits.
- Why "Buy And Hold" Investors Face Higher Risks In The Coming Months, And Even Years… And Exactly what you can do about it!