Sorry, this event's been and gone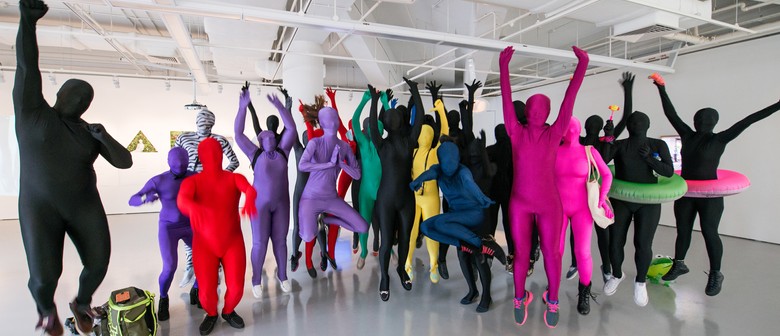 When:
Sat May 23 2015, 2:00pm–5:00pm
Website:
Zentai is a performance in full body tights invented in Japan in the 1980's. The festival, which includes an exhibition, explores the influence of the Zentai suit with performances, paintings, photography, video and installations.
In Zentai, individuals are not separate from one another. Every individual is part of the same universal whole. Things that define a person's sense of identity, such as 'my hair', 'my skin', 'my thoughts' or 'my clothes', no longer exist.
Zentai Walk: 23 May 2015, 2pm – 5pm
120 people dressed in Zentai suits will walk down Orchard Road
WHY this ZENTAI WALK?
I want to expand the possibility of art making in Singapore though this Parade.
In Singapore, it is quite hard to assemble and do something together. I want to share with friends, artists, strangers that it is POSSIBLE to walk down the street with 120 people, with a license to do so.
Let's EXPAND the possibility of what art can be in Singapore!
BE PART of this FIRST TIME EVENT EVER in ASIA !!
1. Free Zentai Rental
2. Route: Orchard road
3. There will be facilitators to guide you through the details of the parade and in the streets. Zentai can be a bit hard to see through.
4. You will be able to change at the Japanese Creative Centre (male and Female separate)
5. It is posible to keep the valuable in a safe at the gallery during the zentai walk
6. Please wear proper foot wear
7. Photos will be later uploaded to the website for the participants
8. The event will happens even if it rains
9. The parade is meant to have fun wearing zentai together, anyone can join!
Venue: Japan Creative Center, 4 Nassim Road
more info http://www.zentaiart.com/zentai-walk1.html