Sorry, this event's been and gone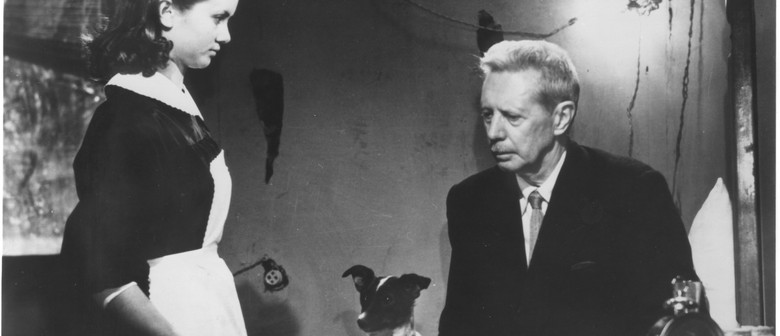 When:
Fri Apr 10 2015, 8:00pm
Sun Apr 12 2015, 1:30pm
BY VITTORIO DE SICA
1952, 89 mins
In Italian with English subtitles
Rating: PG
CAST
Carlo Battisti, Maria Pia Casilio, Lina Gennari, Memmo Carotenuto, Alberto Albani Barbieri, Elena Rea, Lamberto Maggiorani, Riccardo Ferri, Ileana Simova
The film recounts the everyday difficulties and little humiliation of Umberto D., a retired ministry official in Rome with too meager a pension; the soup kitchen, the pawnshop, the sale of his books, the friends who stand back, the landlady who sublets his room. Only the maid Maria is sympathetic, and his main company is his little dog Flaik. Maria, who is also alone, confides in him that she is pregnant and that both of her lovers refuse to take responsibility. In a fevensh state, Umberto gets himself admitted to hospital, where he tries to stay as long as possible to save on his rent. Returning home, he finds renovation work going on in view of the landlady's marriage. He looks for the dog and Maria, in tears because she has been abandoned by her soldier lovers, tells him that Flaik had escaped after the landlady deliberately left the door open. The man goes to the dog pound where he finds Flaik just in time to stop him being put down. Wandering around the city, he thinks about begging, but his dignity prevents him from doing it. Deciding to commit suicide, with Flaik in his arms, he walks onto a railroad crossing as the train approaches.