Sorry, this event's been and gone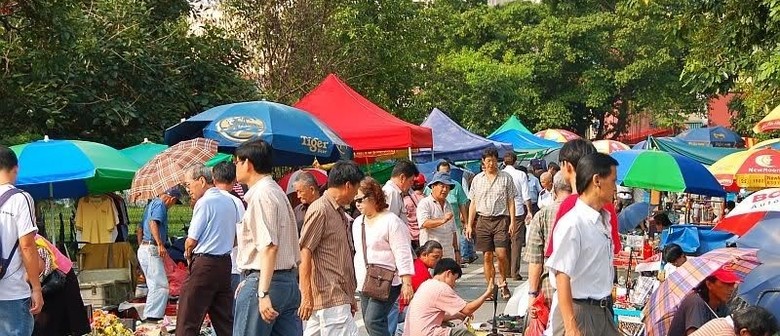 When:
Mon Jul 27 2015, 11:00am–7:00pm
Tue Jul 28 2015, 11:00am–7:00pm
Wed Jul 29 2015, 11:00am–7:00pm
Thu Jul 30 2015, 11:00am–7:00pm
Fri Jul 31 2015, 11:00am–7:00pm
The oldest flea market in Singapore, you can expect to find almost anything here. From cassette players (from way back when iPods were non-existent) to vintage books and souvenirs, the Thieves' Market at Sungei Road is a treasure chest for those looking for a piece of the past. Despite the mess and dust (and not to mention the sweltering heat – it's outdoors!), you'll probably find something nifty if you look hard enough (someone from CNN found a Holga!).
Handy tip: Save this outdoor flea for the late afternoon, when it's cooler and you're less likely to pass out from the heat. Also, this isn't the best place to find clothes and accessories – you're more likely to find a pizza holder than anything decent to wear.