Sorry, this event's been and gone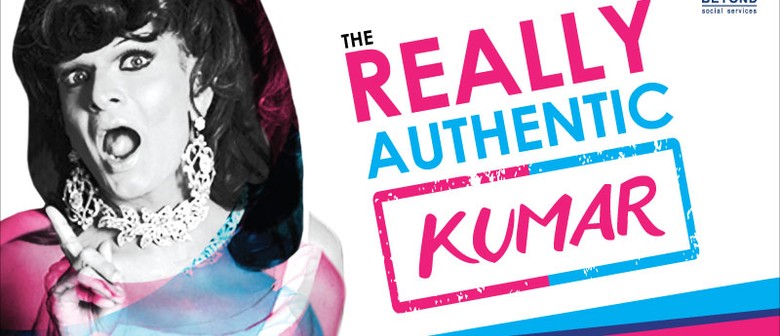 When:
Thu Nov 12 2015, 8:30pm–10:00pm
Where: Zouk,

3C River Valley Road, River, Singapore
Related Artists:
Local entertainer Kumar, of former Boom Boom Room fame, dazzles again in "The Really Authentic Kumar". Well-known for his razor tongued and edgy take on Singapore life, Kumar never fails to make the audience laugh at everyday situations, themselves and others. Most of Kumar's two decades in the entertainment scene was in glittery drag costume, creating a persona through which he addressed the different characteristics of people and their behaviour.

His show at Zouk is in support of Beyond Social Services, a charity supporting children and youths from disadvantaged backgrounds. Drawing inspiration from those who had been touched by the work of Beyond, he has put together a fresh new routine. Kumar authentically addresses social disadvantages and how it impacts the lives of those who get by on very little resources. He also probes into what makes them tick, how they cope, and what inspires them. Rent arrears, a failing marriage, three children, and loan shark trouble and yet the young mother manages to work two jobs and also care for her neighbour's children. Not possible? Let Kumar share with you these seemingly impossible situations, and how the human spirit triumphs. However bad it may get, everyone can use a smile.

Kumar's generosity of spirit and humility is clearly evident in this show for charity. He is not taking a cent for his appearance, and will involve the people who have shared their stories in his act.

Spend an evening with the authentic Kumar, in Zouk (before it moves next year) with friends, and support a good cause. The children, youth and families from Beyond Social Services thank you for your generosity. All proceeds from tickets sales for this charity show go to Beyond Social Services; you are eligible for a 300% tax deduction on your ticket purchase. For more information, please email events@beyond.org.sg or call 63752940.