Sorry, this event's been and gone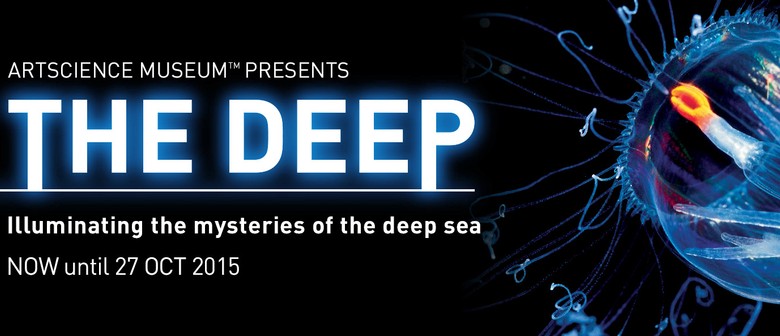 When:
Thu Oct 22 2015, 10:00am–7:00pm
Fri Oct 23 2015, 10:00am–7:00pm
Sat Oct 24 2015, 10:00am–7:00pm
Sun Oct 25 2015, 10:00am–7:00pm
Mon Oct 26 2015, 10:00am–7:00pm
Ticket Information:
The Deep Exhibition Only:

$14.00

Additional fees may apply
"More men have walked on the moon than have dived to the deepest part of our oceans." – Dr. Cindy Lee Van Dover
The deep sea is Earth's largest reservoir of life but has remained largely uncharted by Man, with only 10 percent of the seafloor mapped so far. The Deep reveals the mysteries lurking in the deep through the display of perfectly preserved and extremely rare animals in crystalline details, accompanied by mesmeric images of captivating sea fauna and ethereal bioluminescent creatures, some photographed for the very first time. The Deep brings together the largest collection of deep-sea creatures ever displayed in South East Asia. Providing a unique opportunity to encounter the reality of the deep first-hand and to raise public awareness about the fragility of the deep sea ecosystem.
The Deep is presented in a unique, pitch–black environment, virtually immersing you onto the realm of the deep sea. It will unfold to reveal the different depths of the sea, such as life in the mid-water and life on the ocean floor through different themed zones.