Sorry, this event's been and gone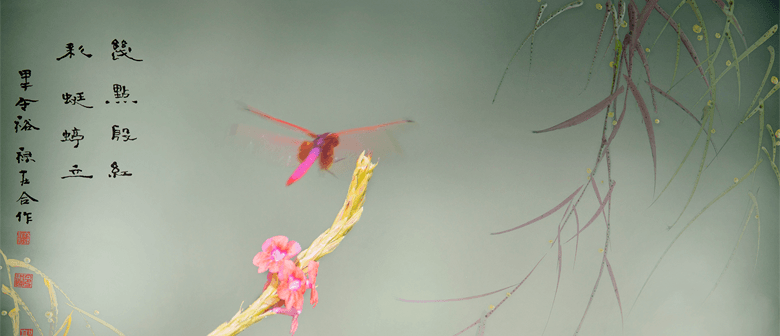 When:
Fri Oct 23 2015, 10:00am–7:00pm
Sat Oct 24 2015, 10:00am–7:00pm
Sun Oct 25 2015, 10:00am–7:00pm
Mon Oct 26 2015, 10:00am–7:00pm
Tue Oct 27 2015, 10:00am–7:00pm
Wed Oct 28 2015, 10:00am–7:00pm
Thu Oct 29 2015, 10:00am–7:00pm
Fri Oct 30 2015, 10:00am–7:00pm
Sat Oct 31 2015, 10:00am–7:00pm
Sun Nov 1 2015, 10:00am–7:00pm
Soul & Sensibilities is a poetic and captivating collection of artworks showcasing an intricate interaction between photography, Chinese brush painting and calligraphy. Marrying the techniques of the conventional mediums seamlessly, each artistic creation tells of a narrative that is uniquely meaningful to each viewer.
This collection is the culmination of a year-long collaboration between avid photographer Kwek Leng Joo and highly regarded master painter Lin Lu Zai. Leng Joo's photos reveal the soul of nature while Lu Zai's strokes and calligraphy add a touch of sensibility. The result is a unique art expression that is much more than the sum of its parts. The moment of realisation that there is another dimension gives this series of artworks its distinguishing persona and impact.
The two created masterpieces through an intuitive and symbiotic understanding of each other's creative expression. The experience expanded the boundaries of their respective mediums, blurring the lines between reality and imagination. For Leng Joo, the difficult task was distilling noteworthy subjects from the ordinary and composing them in befitting frames that would form as backdrops to Lu Zai's finishing touches. For Lu Zai, his creativity and imagination were put to the test as he had to interpret Leng Joo's intent and complement it with suitable calligraphic strokes and paintings. Through this collaboration, Leng Joo and Lu Zai hope to leave behind a legacy that will convey the exquisiteness of nature to more people, and enrich future generations' appreciation for the natural environment.