Sorry, this event's been and gone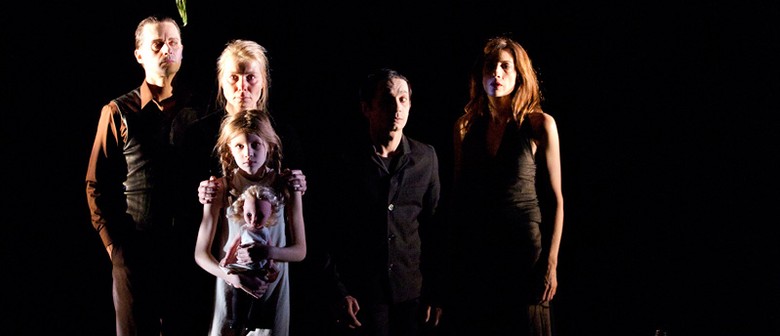 When:
Thu Sep 10 2015, 8:00pm–10:00pm
Fri Sep 11 2015, 8:00pm–10:00pm
Sat Sep 12 2015, 8:00pm–10:00pm
BY: LUIGI PIRANDELLO
EMMANUEL DEMARCY-MOTA
THÉÂTRE DE LA VILLE
Thoughtful and chaotic, real and imagined, spiritual and metaphysical, Six Characters In Search Of An Author asks fascinating questions about the ever-shifting relationships between authors, characters, actors and audiences. This dynamic, startling and emotional production from one of the most famous theatres in France makes its Asian premiere with a big bang.
A dysfunctional family of six bursts into a rehearsal at a theatre with a curious claim: they are characters who have abandoned their author and are looking for someone who can complete their story. Intrigued, the director agrees to help.
Along the way, everyone's role comes into question. The characters yearn to perform their own stories. The actors become spectators. The director dreams of being the author. Even we, as audience members, find ourselves peeking into a rehearsal room pondering what's real and what's fictional.
Painting a literary limbo in which fiction and reality overlap, Six Characters In Search Of An Author is one of Pirandello's most enduring works. Its absurdist approach to playwriting wondrously illustrates the "bold and brilliant renovation of drama and the stage" that won Pirandello the Nobel Prize in Literature in 1934.
Breathing fresh life into Pirandello's seminal 1921 play, director Emmanuel Demarcy-Mota and Théâtre de la Ville explore the identity crisis at the heart of theatre – indeed, at the heart of all existence – in a production that has entertained and unsettled audiences in Paris, New York and London.