Sorry, this event's been and gone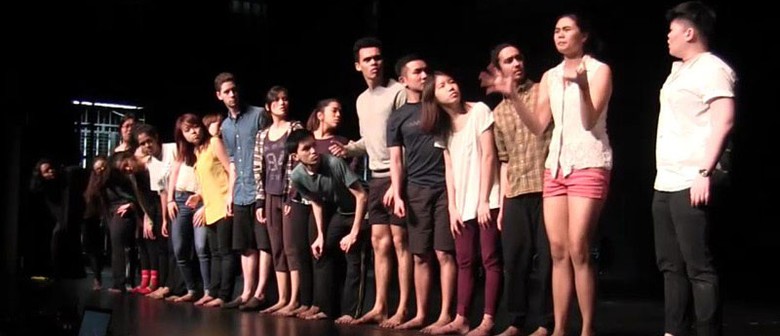 When:
Wed Sep 2 2015, 8:00pm–9:40pm
Thu Sep 3 2015, 8:00pm–9:40pm
Fri Sep 4 2015, 8:00pm–9:40pm
BY: WANG CHONG & THÉÂTRE DU RÊVE EXPÉRIMENTAL
LASALLE COLLEGE OF THE ARTS
Unfolding live onstage through the innovative use of cameras and video projections, this gripping 'documentary'-style performance sifts through the dust of history to unearth and re-examine the cultural and artistic significance of Madam Mao's Revolutionary Model Plays.
Yangbanxi (样板戏), or the Revolutionary Model Play, was the propaganda brainchild of Jiang Qing, wife of Mao Zedong. Created under her patronage for the sole purpose of glorifying the Chinese Communist Party, these model plays - which combined traditional Peking opera and ballet with patriotic storylines - were the only stage performances made available to the entire Chinese population throughout the decade-long Cultural Revolution (1966-1976).
Directed by Wang Chong, a leading force in Chinese experimental theatre, Revolutionary Model Play 2.0 is a riveting commentary written by Zhao Binghao on the impact of Madam Mao's yangbanxi, brought to life through fictional interviews of key politicians, leading artistes, diehard fans and scholars obsessed with the art form.
Employing eight different languages, young actors from LASALLE College of the Arts ask important existential questions about art, culture and representation. Can any art form be said to fully represent a culture? In the chaos and creativity of the realm of art, what is a "model" and can it ever be reinvented?
In collaboration with the Faculty of Performing Arts, LASALLE College of the Arts.