Sorry, this event's been and gone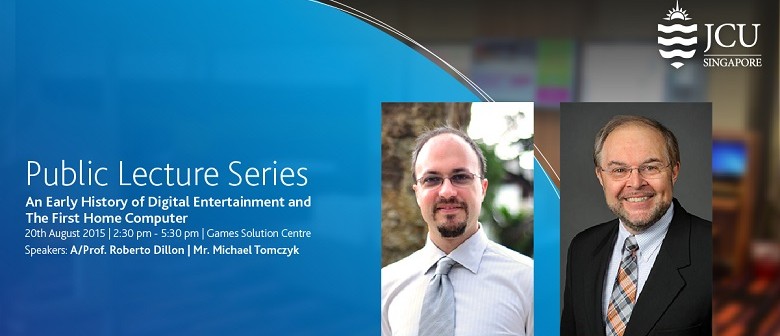 When:
Thu Aug 20 2015, 2:00pm–5:30pm
Website:
Public Lectures:
1. An Early History of Digital Entertainment by Assoc. Prof. Roberto Dillon (JCU)
Curious about the evolution of video and computer games and their multi-billion dollar industry? This lecture will clarify many of the events that defined the early generations of gaming, from the Atari VCS to the NES, from the rise of SEGA to the birth of the PlayStation, and put them into context to better understand the exciting world we are living in today.
2. The First Home Computer by Mr. Michael Tomczyk (home computer pioneer, Villanova University-USA)
The smart devices we take for granted today can trace their roots back to the first color home computer, the Commodore VIC-20, which was launched in 1980 and became the first microcomputer to sell one million units. Michael Tomczyk, who guided the development and launch of the VIC-20 (and its successor the Commodore 64), has been called the "marketing father" of the home computer. As Assistant to the President, International Marketing Strategist and "VIC Czar", Mr. Tomczyk was a confidante of Commodore-founder Jack Tramiel and played a critical role in fulfilling Tramiel's vision to make computers "for the masses, not the classes." In this presentation, Mr. Tomczyk shares personal insights, lessons and anecdotes – including rare unpublished photos that appear in the new digital edition of his book, The Home Computer Wars. He will discuss how the first home computer was developed, what it was like working for the Patton-like Tramiel, the rise and fall of Commodore, how he views home computing today and its prospects for the future. Today he recalls, "When I launched the VIC-20 I was basically an English major with an MBA and some military experience who happened to have good instincts." His mentor Jack Tramiel once told him, "You have the best nose for the future of anyone in the company…except me."