Sorry, this event's been and gone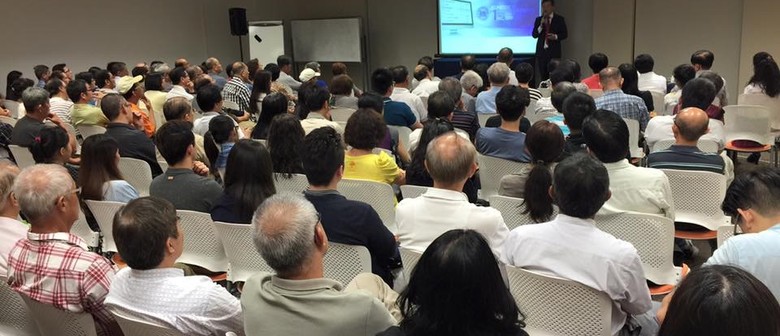 When:
Tue Sep 29 2015, 7:00pm–9:00pm
Tue Oct 6 2015, 7:00pm–9:00pm
Tue Oct 13 2015, 7:00pm–9:00pm
Tue Oct 20 2015, 7:00pm–9:00pm
Where: Shaw Tower,

100 Beach Road, Bugis, Singapore
- Low start up cost.
- IT knowledge not require.
- Learn while you earn.
- All age group.

Is that even possible?
Of course.
There's a group of successful entrepreneurs who have already tested things out, made all the mistakes before and for you, figured things out, and established a proven formula to create wealth.
They have been through it all and are willing to reveal their "Proven Formula to Create Wealth thru Internet."

Why? Because they want to pay it forward by helping others who want to create wealth to better their lives. To truly succeed, they must help others succeed. Hence to create wealth, they must teach others to do the same.

After all, wealth is the ability to fully experience life.
In this workshop, you will understand that to create wealth, you need to have a mindset of abundance.
In order to receive wealth, you need to have a mind that is open to receive wealth. You will also learn the elements that form the proven formula that has made many millionaires who discovered and acted upon a once in a lifetime opportunity that has since changed many lives.

While they have gotten a head start, it's still not too late for you to seize the opportunity to create wealth for yourself. All you need to do immediately is attend this free event that offers you the opportunity to change your life and achieve your dreams.
After all what it take is just two hour of your time to attend this free workshop. If you don't like it just pretend that you have went for a bad movie. But if you like, It might be something that could turn your life around!