Sorry, this event's been and gone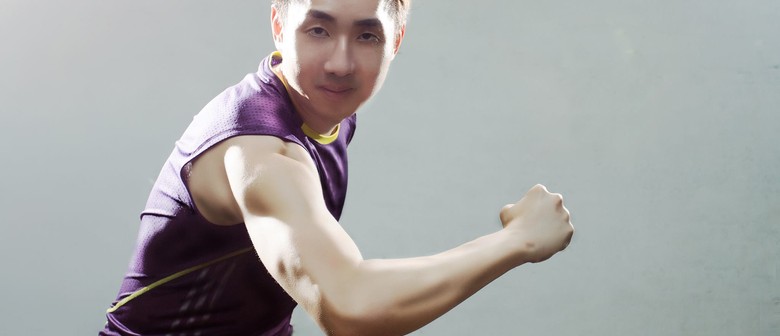 Where: Switch,

73 Bras Basah Road, #01-01/02 , Bras Basah, Singapore
Matthew Quek is an award-winning singer-songwriter from Singapore. He has seven albums to date and has just released his eighth solo album in February 2015 entitled 拥抱. Matthew is an internationally-certified International Voice Teachers of Mix (IVTOM) vocal instructor, as well as IVTOM's main representative in Singapore and Asia.
Matthew made his rise into the music scene after winning the top title in the MOE X Factor Elite Challenge talent competition in 2004. Matthew's original composition was one of the three compositions selected for the finals in the Rhapsody 2002 competition's song-writing category. In July 2005, Matthew was invited to sing a Solo Item from "The Phantom of the Opera" during a farewell ceremony for Dr. Ng Eng Hen and sang for former President Mr. S.R. Nathan and his government dignitaries at the Istana in January 2011. In 2009, Matthew successfully recorded and launched his fifth album entitled "My Romance" which was produced by internationally renowned jazz musician Professor Jeremy Monteiro. This album contains a unique and enchanting fusion of jazz and musical theatre numbers.
In 2012, Matthew represented Singapore in a prestigious overseas competition - the World Championship of Performing Arts (WCOPA) held in Los Angeles Hollywood. This project was officially endorsed by the National Arts Council of Singapore. He won a silver medal in the senior vocal category which was one of the most competitive groups in the competition as many contestants were expected to perform at a professional level.
His latest album 拥抱 is a compilation of eight Mandarin songs plus two tracks in English. 拥抱 is his first album sung and composed in Mandarin and inspired by Matthew's formative years growing up with dyslexia and how he overcame life's challenges.
- See more at: http://www.switchmusic.sg/event_matthew_quek.html#sthash.0Xc9gE92.dpuf