Sorry, this event's been and gone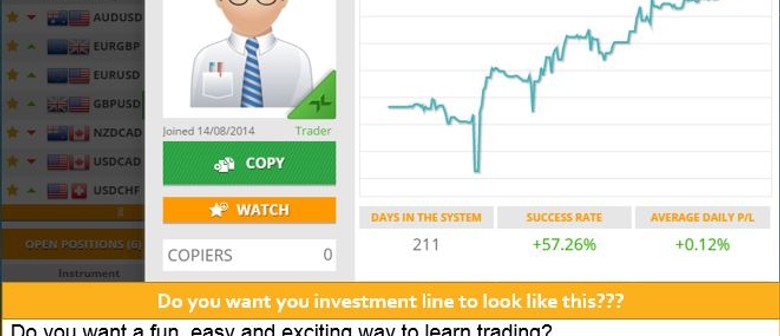 When:
Tue May 12 2015, 7:00pm–9:00pm
Website:
Founded since 2013, Harmonicforex (HFX Pte LTD) is dedicated to share with the world the highest quality of Harmonic trading education that often gets lost among many other successful trading systems. We were all traders who had no clue on how to trade profitably before we discovered the power of Harmonics. Harmonic trading turns a few individual Fibonacci lines into high probability trading ideas that generated year after year of profits for us.

Professional Forex Trading With Harmonics

Passionate about the financial markets? We are looking to train new traders to trade the fx market. If you allow us to train you, we will provide you a 5 figure fund as you trade as you learn.

You will get profit sharing while we will absorb all your losses.

You can keep your job, start part time and work your way up.

HarmonicForex (HFX Pte Ltd) is a leading Forex company in Singapore. We specialise in training traders and we have partnered with many of the leading financial institutions in Singapore to train their clients.

We run 2 courses in Singapore

1. Basic Forex Training (BFT)

2. Harmonic Trading Course - Ratio Trading Mastery (RTM)

So what is Harmonic Pattern Trading?

Harmonic pattern trading is a form of price action trading that has been time tested and proven to be effective over multiple market conditions. Developed in the US over 75 years ago, it is a strategy that blends in the art of Fibonacci & human psychology to produce reliable trading ideas. It gives us high-probability trades with well-defined trade entries and exits.

In this 2 hour seminar, The following topics will be covered:

1. Trading vs Gambling

2. How 2 triangles can help you to improve your trading results dramatically

3. How to become a better trader with 1 simple commitment

4. How to draw a Harmonic Pattern using MT4

5. How we can help you to become a professional trader

Over 6000 participants have benefitted from our workshops. We consistently over-deliver in value at our FREE workshops and it will definitely be beneficial for traders of all skill levels.

It is also a great testimony that many of the top financial institutions are engaging us for our service to help their clients trade better.

REGISTER NOW to confirm your seats early because our events usually run full house, twice a month.