Sorry, this event's been and gone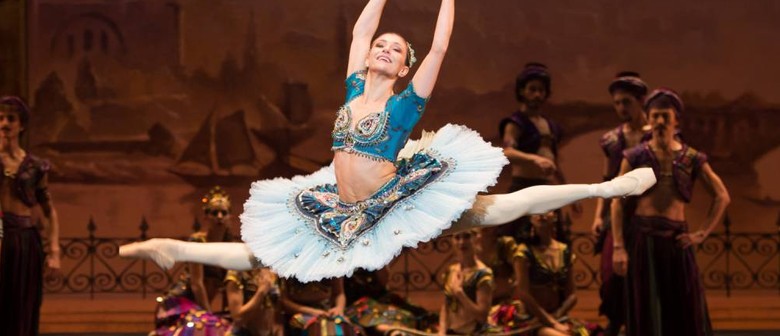 When:
Thu May 14 2015, 8:00pm
Fri May 15 2015, 8:00pm
Sat May 16 2015, 3:00pm
Sat May 16 2015, 8:00pm
Sun May 17 2015, 3:00pm
Le Corsaire follows the adventure of a dashing pirate, Conrad, who journeys to the exotic Orient to save his beautiful harem girl, Medora. In this swashbuckling fantasy tale of captive maidens and cutthroats, love and betrayal, and deception and conspiracy, witness the sheer energy and athleticism of the English National Ballet as they bring to life one of ballet's most exhilarating stories.
Originally choreographed by Joseph Mazilier in 1856, this gripping drama has undergone many revivals and revisions, most notably by Marius Petipa (1858, 1863, 1868, 1885, and 1899), Konstantin Sergeyev (1972 and 1992), and recently by Anna-Marie Holmes (1992 and 2013). Holmes' latest reinvention of Le Corsaire reworks Petipa's and Sergeyev's versions to showcase the virtuosity of the English National Ballet. Led by Artistic Director Tamara Rojo, they are the first British dance company to perform this work in its entirety.
Set to a rousing score by nine composers and featuring extravagant sets and costumes designed by Hollywood film designer Bob Ringwood (Batman, Alien 3, Star Trek Nemesis, A.I. and Troy), hold on to your breath as this thrilling adventure culminates in one of the most visually arresting spectacles in ballet.