Sorry, this event's been and gone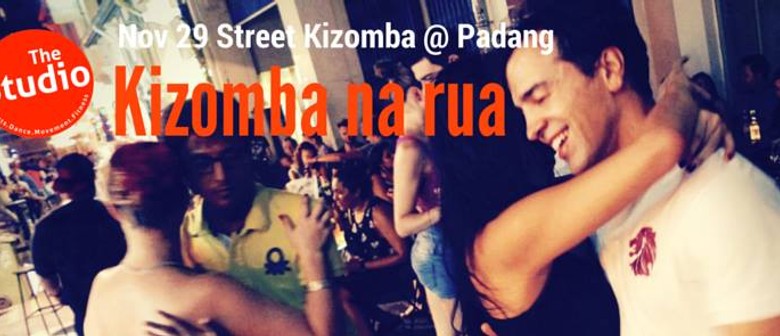 When:
Mon Nov 30 2015, 7:00pm–10:00pm
Website:
Dance Kizomba on the Street in the heart of the Civic and Art District of Connaught Drive, between the Padang and Esplanade Park.
In celebration of the newly enhanced Civic District, Arts and Heritage Parks, come join us for a night of Kizomba! No fees, free music and just fun dancing open to all!
LOCATION:
Along the road of Connaught Drive
PROGRAM:
7:00pm - 10pm (DJ Alice & DJ Gia)
8pm, 9pm & 10pm
There will be a 10mins displays of light, sound and visuals set against the backdrop of the newly transformed National Gallery Singapore. During this time, music will temporarily stop.
https://www.nationalgallery.sg/see-do/programme-detail/55/share-the-hope-facade-show
ATTIRE:
Comfortable light wear with dance sneakers or durable shoes (smooth cement surface)
ORGANIZERS: The STUDIO www.thestudio-sg.com
** Please take note that there are other activities and programmes hosted by NParks and National Gallery Singapore (band performances, street performers, community-based activities, Arts Bazaar and sales of Satay and local delights).
https://www.nparks.gov.sg/activities/events-and-workshops/2015/11/satay-night-live
https://www.nationalgallery.sg/see-do/programme-detail/55/share-the-hope-facade-show