Sorry, this event's been and gone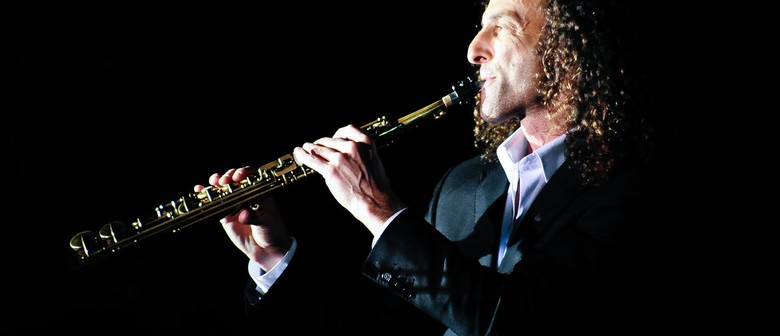 In a recording career that spans almost three decades and 23 albums, Grammy Award-winning saxophonist Kenny G has grafted elements of R&B, pop and Latin to a jazz foundation solidifying his reputation as the premiere artist in contemporary jazz. Since the early '80s, his combination of unparalleled instrumental chops and indelible melodies has resulted in sales of more than 75 million records worldwide (45 million in the U.S. alone) and more than a dozen climbs to the top of Billboard's contemporary jazz chart.
The sense of conviction is evident from the very first notes of title track, which Kenny considers his favorite piece on the entire record. "There's a melody to this song that you think you've heard a million times, which to me is always the ingredient of a great song," he says. "There's something magical about hearing a melody that sounds so familiar, but knowing at the same time that it isn't."
The smoldering "Fall Again" features Thicke on emotionally charged lead vocals that shift effortlessly between tenor and falsetto. "The harmonies are a little darker than usual, and it's very heartfelt," says Kenny. "There's a degree of subtlety to this track that makes it something much more than a pop song."
Fueled by a subtle but persistent groove, "No Place Like Home" is slightly more upbeat, thanks in large part to lead vocals by "Babyface" Edmonds, who is also the author of the track. "Babyface and I have been friends for twenty years," says Kenny. "His music is right up my alley. His lyrics, his melodies, the way he puts his grooves together all work really well for me."
Further into the set "G-Walkin'" adheres to a steady, uptempo rhythm and makes room for Kenny to open up and lay down some enthusiastic sax lines, while "One Breath" is equally expressive within a slower and more melodic groove.