Sorry, this event's been and gone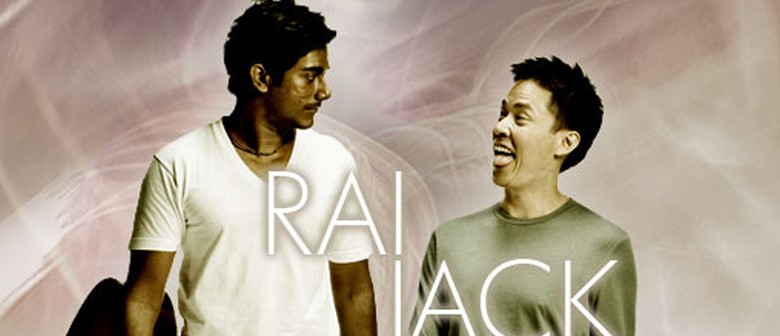 When:
Wed Jan 21 2015, 8:30pm–11:45pm
Wed Jan 28 2015, 8:30pm–11:45pm
Wed Feb 4 2015, 8:30pm–11:45pm
Wed Feb 11 2015, 8:30pm–11:45pm
Wed Feb 18 2015, 8:30pm–11:45pm
Wed Feb 25 2015, 8:30pm–11:45pm
About Jack & Rai:
Jack & Rai have been the frontmen of EIC since the band was formed in July 2002. Before their first gig as a duo at Wala Wala, they met while performing as soloists on separate nights at local bar Barcelona. A few chance meetings between 2000 and 2002 turned into ad-hoc jam sessions before an audition at Wala Wala started a new chapter in their lives and music careers. Since then, Jack & Rai have been regularly entertaining full-house crowds with their infectious brand of cover songs from the likes of U2, Coldplay, Oasis, Jason Mraz, John Mayer and the Dave Matthews Band. Presently, they are also co-hosts in a radio show on Class 95FM, with Jean Danker, which airs every Monday and Friday from 7- 8pm.
In December 2006, Jack & Rai decided to take on a new challenge – to create a full album of original songs and make the transition from cover band to original artistes. Collaborating with producer and A&R consultant, Amir Masoh, they began the groundwork for 'in stores now!'. After a full year of planning, conceptualising and recording, they are pleased to unveil their debut album comprising 11 tracks, which relate their honest stories and experiences in the free-spirited style people have come to be familiar with at their live gigs.