Sorry, this event's been and gone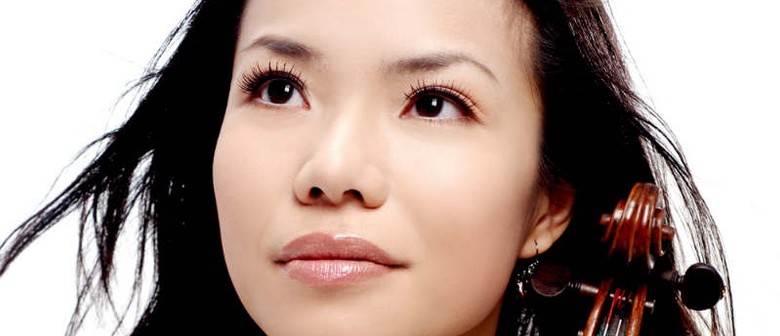 When:
Fri Jun 5 2015, 8:00pm
Sat Jun 6 2015, 8:00pm
Related Artists:
回乡之旅
指挥:葉聰
唢呐:郭进财
小提琴:甘宁
笛/箫/埙:朱文昌
儿时的三月天 / 潘耀田
桃花开 / 郭进财(编配)
鹿回头传奇 / 宗江、何东作
打狗传奇狂想曲 / 李哲艺
神曲 / 瞿小松
三位旅居海外多年,在世界各地发展其辉煌演奏事业的音乐家将会回到他们美丽的故乡—新加坡,为我们献上两场《返乡行》音乐会。国际知名小提琴家,曾于比利时伊丽莎白女皇小提琴比赛勇夺大奖的甘宁,将以中国作曲家宗江、小提琴家何东作曲的《鹿回头传奇》回馈家乡乐迷,细说来自海南的动人爱情故事。在高雄市国乐团任职二十多年的唢吶演奏家郭进财将会施展他"吹管多面手"的绝活,除了以唢呐、咔腔、口弦子演奏他亲自编配的《桃花开》以外,还把唢呐、双管、萨克斯管共冶一炉,演绎李哲艺的《打狗传奇狂想曲》。香港中乐团笛子助理首席朱文昌以精准演奏与甜美音色闻名。他将演奏瞿小松以屈原《九歌》的题材的的大型协奏曲《神曲》, 展现他在笛子、箫、埙等吹管乐器上面的深厚功力。游子归家,心系祖国,就让我们以最温暖的祝福,欢迎他们的"返乡行"吧!
蒙香港中乐团允许朱文昌先生参与是次演出。
Violinist Kam Ning marks her homecoming with The Legend of the Holy Deer, a piece composed by Zong Jiang and He Dong. This concert will also feature works including Reminiscence of March, an improvisational musical piece by local composer Phoon Yew Tien; Peach Blossoms led by guest Suona Kwok Chin-chye; Dog Legendary Rhapsody composed by Taiwanese Li Zhe Yi; and Divine Melody by Chinese composer Qu Xiao Song. Choo Boon Chang will play Divine Melody, which draws inspiration from Jiu Ge (Nine Songs) by the patriotic Chinese poet, Qu Yuan. Comprising three movements -- Emperor of Heaven and God of the Rivers; Mountain Elf and Demon; and The Rite of the Spirits - Divine Melody epitomizes the successful fusion of modern and traditional music composition.