Sorry, this event's been and gone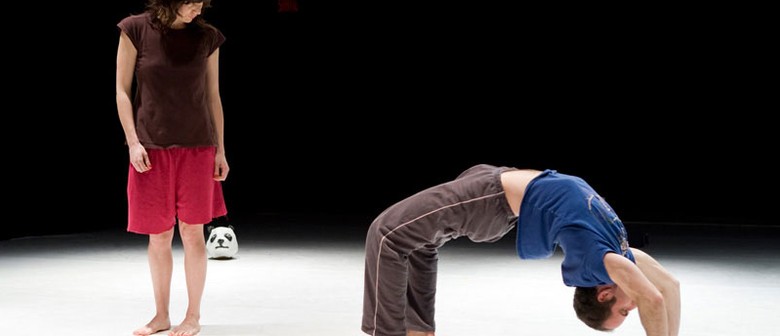 When:
Thu Jan 22 2015, 8:00pm
Fri Jan 23 2015, 8:00pm
"Intimacy interests me... Above all I like to observe someone who doesn't know he's being looked at. I love to witness the moment when acting stops. When I look at you, it is like I am watching a deer in the forest... Victory is something magnificent, but strangely there is something that touches me more in the sight of failure. There is beauty in the image of a shipwreck."
- Nicolas Cantin
In his "dancing" play Grand Singe, Nicolas Cantin's universe imposes its difference and its main characteristics: minimalism, tragicomic humor and meticulous work on the performer's presence. This hybrid presence tells about the encounter of a man and a woman and is a testimony of Cantin's talent for capturing rifts and human absurdities. A young artist who freely mixes genres, Nicolas Cantin has ventured boldly down the slippery slopes of intimacy. By stretching out time and relying on the extremely intense presence of his performers, he brings to light the dark side of fragility.