Sorry, this event's been and gone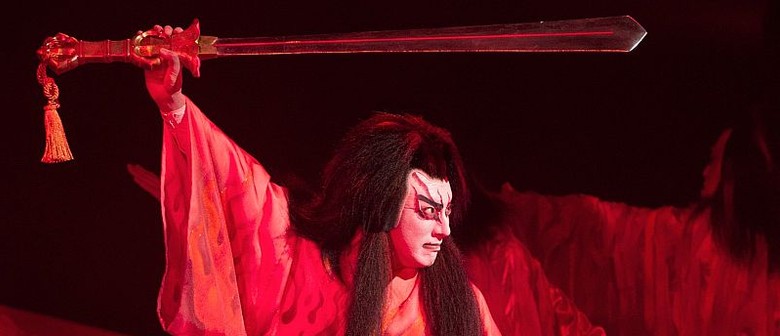 When:
Sat Oct 17 2015, 3:00pm–5:00pm
Sat Oct 17 2015, 7:30pm–9:30pm
Sun Oct 18 2015, 3:30pm–5:00pm
Kabuki when broken down, refers to music (ka), dance (bu) and skill (ki). It is an ancient form of Japanese theater dating back to 17th century Japan. Japan Theater is produced and headlined by Ebizo Ichikawa XI, the 'Prince of Kabuki'. In honour of Singapore's 50th year, Ebizo Ichikawa XI's Japan Theater 2015 is proud to present in Singapore, two kabuki plays that have never been seen before, Uwanari and Mimasu Kuruwa no Kasauri.
Uwanari is one of the famed Kabuki Juhachiban, a set of eighteen kabuki plays. This old classic has not been performed in a hundred years and will finally be reborn in Singapore. Uwanari, which means "second wife" and "jealousy", is a torrid tale of jealousy, hate, and love. A man divorces his wife and marries another woman. While the newlyweds enjoy marital bliss, the jilted wife fumes and plots her revenge on them. Passions will flare and dark schemes will bloom, through impassioned dance.
Mimasu Kuruwa no Kasauri is a brand new play created for Singapore. A charming well-liked umbrella seller earns brisk business until he's beset by ruffians who want a piece of his profits. However, their attempt at intimidation backfires when the umbrella seller reveals himself as Ishikawa Goemon, Japan's greatest thief and outlaw. Ishikawa Goemon soundly beats the thugs and sends them running, and is lauded as a hero by the entire district.
Watch Ebizo Ichikawa XI revive the ancient Uwanari play and charm you with Mimasu Kuruwa no Kasauri. Ebizo Ichikawa's aim is to revive the interest in the revered traditional art by making it easier for the audience to appreciate through dance and theatrical movements of Kabuki with traditional classical music. Audiences will not only be amazed and delighted by one of Japan's best living kabuki practitioners, but will also have the opportunity to witness history being made.