Sorry, this event's been and gone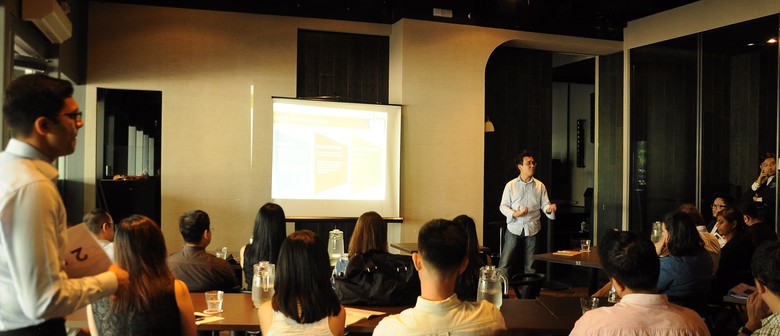 When:
Fri Oct 30 2015, 2:00pm–5:00pm
Website:
A Severe F&B + Retail CRISIS Is Happening!

F&B And Retail Owners, PAY ATTENTION… Because Unless You Innovate And Improve Your Business Strategies, You'll Be Run Out Of Business By A Growing Wave Of Online Retailers!

"The Profits Generator" Workshop – Turn The Tables On Online Retailers And Gain Your Deserved Share Of The Profits… By Ethically "Stealing Back" Customers And Turning Them Into Loyal Repeated Buyers!

Many F&B And Retail Outlets Are Bleeding Badly. The Crisis Is Getting Worse. More And More Customers Are Buying Things Online, Cutting Your Revenue And Profits Greatly…

Qoo10, Zalora, Redmart, FoodPanda, Taobao And Many Others Have Penetrated Your Traditional Retail Space And "Stole" Your Customers Away. So What Can You Do To Bounce Back And Regain The Advantage?

Ans: Go On The Offensive And Steal Those Customers Back! (Legally, Ethically And Morally)

At this exclusive "Profits Generator" Workshop for F&B and Retail entrepreneurs, a team of all-star marketing and branding specialists will be sharing how you can do that, and many other potent strategies to get more profits and grow your business.

Here's a fraction of what you'll discover:

• 3 common but deadly mistakes that are driving customers away from traditional F&B and retail outlets, and straight to online retailers. Unless you fix these 3 mistakes immediately, it's very likely you'll go out of business sooner rather than later…

• Simple but effective marketing strategies you can apply immediately to see an instant increase in walk-ins, sales and profits. These strategies can help you easily regain the customers you lost to online retailers.

• The psychology behind effective branding and how to use it to push your customers' "emotional buttons", getting them to do what you want, and be happy to do so.

• Strategies top brands like McDonalds, Starbucks and Apple use to create an unbreakable connection with their customers on a deep-emotional level… allowing them to turn customers into repeated buyers.

• The secret behind creating the right "store ambience" using the right music and layout. This can help get your walk-ins into buying mood, radically decrease "window shopping" and increase sales.

• How to increase average cheque and table turnaround time during peak hours for F&B outlets. This is a game-changer that will ensure you maximize your sales during lunch and dinner time.

Many more marketing, branding and business strategies that can help your business prosper and thrive… even during this online retail era.
**WARNING!**
Please register ASAP because seats are extremely limited(to 30 only). If you're serious about learning how to remain viable and profitable, despite intense competition from online retailers, do sign up fast before all seats are taken.

Register now at: retailfnb.expressmelody.com