Sorry, this event's been and gone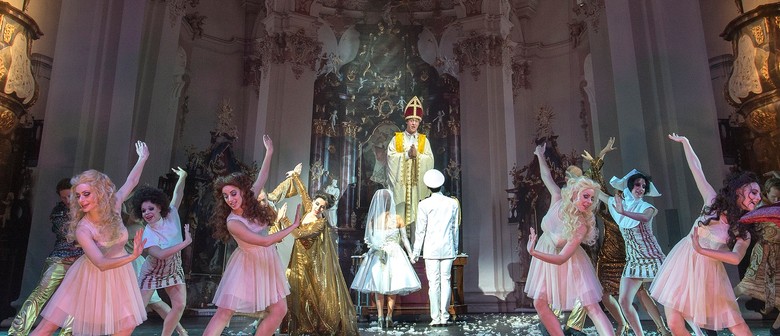 From the internationally acclaimed creators of Peter Pan, The Never Ending Story (彼得潘, 永恒的传奇), comes the Asian premiere of Cinderella, A Fairly True Story (灰姑娘外传) on 10 December 2015, Thursday, at Resorts World Sentosa (RWS) in Singapore. Following the successful run of Peter Pan, The Never Ending Story at RWS, both Music Hall from Belgium and RWS have once again collaborated to stage Cinderella, A Fairly True Story at Resorts World Theatre. Told through a mix of original uplifting music and popular hits, dynamic dance choreography and dazzling magic, this production is set to captivate the entire family this year-end festive season.
Cinderella, A Fairly True Story is presented by RWS in association with Belgium's Music Hall. It focuses on the existential problem of Cinderella as an orphan girl growing in forced circumstances among her terrible stepmother and two stepsisters. As the reporter recounts to the audience Cinderella's life and ambitions, he rejects any magical interventions and encourages Cinderella to face up to her own responsibility. Adapted from a previous version staged in Europe in 2013, Assepoester, Het Tamelijk Ware Verhaal, the lighthearted fairytale-themed story with a contemporary twist is performed by an international cast and packed with eye-popping spectacle. Audiences will be brought on an enchanting journey with its high-tech scene projections and spectacular visual effects including the fascinating pumpkin and Cinderella's dress transformations.