Sorry, this event's been and gone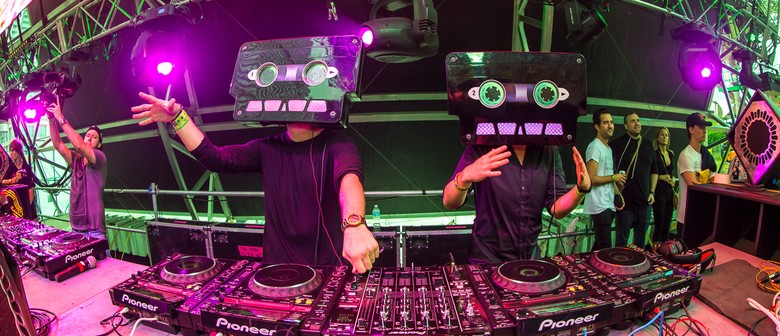 Where: Zouk,

3C River Valley Road, River, Singapore
Ticket Information:
Non Members (incl 2 drinks):

$28.00

Non Members (incl 2 drinks):

$33.00
Related Artists:
Bound in masks and bearing a fully customized twist on the sound of modern dance music, Stockholmbreakouts turned Billboardchart toppers Cazzette have turned heads across the board. The creative union of Alexander Bjorklund and Sebastian Furrer, their reign under the At Night banner has given the industry landscape a new point of reference where breaking the rules and blurring the lines is concerned.
Made in Sweden, exported globally and controlled by no one genre's playbook, Cazzette has truly taken control of their place in dance music's exciting forward movements for the future.