Sorry, this event's been and gone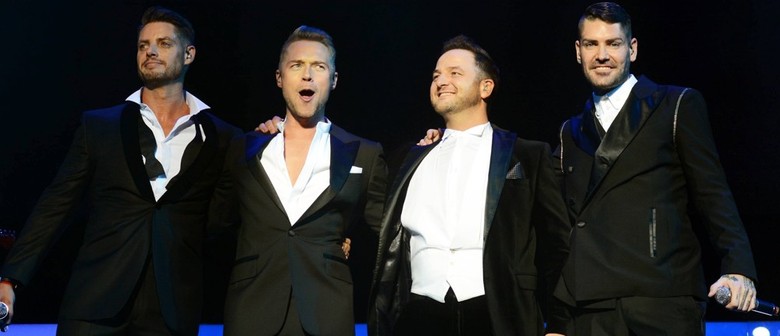 The boys are back!
Midas Promotions is proud to present Boyzone BZ20 The Anniversary Tour in Singapore this 23 May 2015, 8pm at the Marina Bay Sands Grand Theatre. Bring back the memories with hits such as "Picture Of You", "Words", "Baby Can I Hold You", "No Matter What", "Light Up The Night" and many more!
The four band members: Ronan Keating, Shane Lynch, Michael Graham and Keith Duffy will start their tour in Asia before returning to the UK in the summer.
Boyzone was formed by Louis Walsh and became one of the most successful boybands in the world. The band split at the end of 1999 after playing their last sell-out show in January 2000 but reformed in 2007.
"The fans wanted to be entertained and feel nostalgic and maybe feel 10 or 15 years younger again for two hours and we could do that, no problem," Keith explains. "We went out to enjoy every minute."
"We were shocked by the reaction from people," Ronan says. "Every night felt like the fist night - it made the hairs stand up on the back of your neck. We just couldn't believe the fans, and I think people were shocked at how good we were too. We were eight years older but we were fitter and more passionate about it and I think we all sounded better than ever too."
As they all agree, "It seems crazy that twenty two years have passed since we first got together but we are as excited now as we were back then. Long may this incredible journey continue."