Sorry, this event's been and gone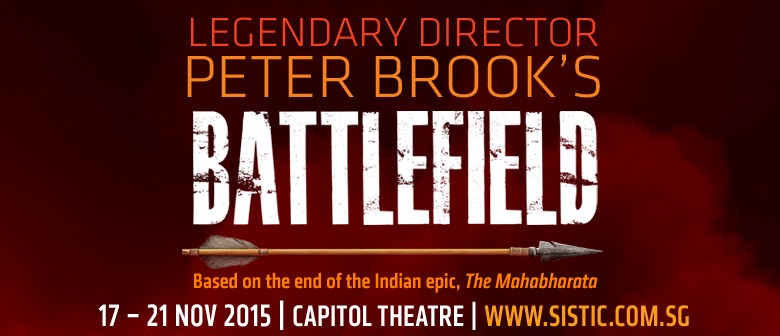 Legendary theatre titan Peter Brook, known for his famous 9-hour Mahabharata, has chosen to take the epic battle at the end of this revered piece of literature and make it a stand-alone play.
In 2013, SRT in collaboration with Esplanade, brought in 3 TITANS OF THEATRE, Simon McBurney, Yukio Ninagawa and Peter Brook's production of The Suit.
SRT is proud to have co-commissioned Peter Brook's new play, Battlefield, which will premiere at the Theatre des Bouffes du Nord in Paris in September, and have its international premiere in Singapore, October 2015 before it tours the world.
This is a major coup for Singapore - an opportunity not to be missed!