Sorry, this event's been and gone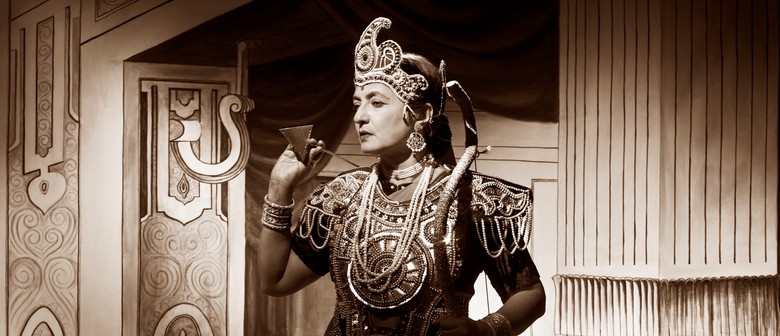 When:
Wed Jun 24 2015, 7:30pm–9:00pm
Where: 72-13,

7213 Mohamed Sultan Rd, Clarke Quay, Singapore
Ticket Information:
FREE ADMISSION with O.P.E.N. Pass. Limited single entry tickets available at the door:

$10.00

Additional fees may apply
Website:
IN AVEGA, THE PASSION - a series of highly dramatic photo and video performances - Pushpamala N. explores the archetypes of three female characters in the Indian epic "Ramayana", which recounts the trials and triumphs of Prince Rama, a mortal incarnation of the god Vishnu.
Within a fantastical world conjured out of special effects, elaborate costumes and exquisitely detailed sets, Pushpamala deconstructs and recreates several scenes reminiscent of early Indian cinema. In Chala (Intrigue), Rama's stepmother gives in to her insecurities and banishes him from the kingdom. Indrajaala (Seduction) centres on the punishment of the demoness who attempts to seduce Rama and his brother Lakshamana. Princess Sita, Rama's wife, is chased and kidnapped by powerful demon king Ravana in Apaharana(Abduction) andMrugayati (The Hunt), which results in the great war at the heart of the "Ramayana". In all the scenes, Pushpamala plays the lead female characters, exploring and examining their roles beyond patriarchal constructs.
Join Pushpamala, a sculptor turned intriguing visual artist, for a fascinating discussion about Avega, The Passion, accompanied by slides and video footage. It will reveal insights into the way her captivating world of photoperformance relates to the "Ramayana" and the idealised rule of Rama, both revered by Hindu nationalists.
What was the artistic process behind the creation of the fresh and sensual imagery of Avega, The Passion? How does Pushpamala hope to comment on – or alter – familiar historical narratives and world mythologies by positioning herself as their chief protagonist? Finally, how can photo-performance provoke pertinent debates about the societies in which we live?