Sorry, this event's been and gone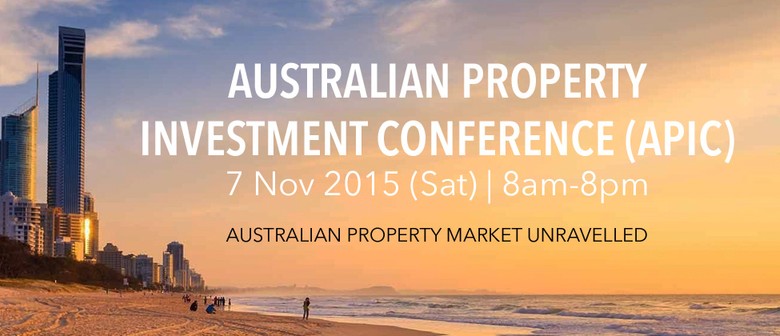 When:
Sat Nov 7 2015, 8:00am–8:00pm
Website:
Unbiased. Uncensored. Unbridled.
The conference that tells it all and tells it straight about Australia Property! First Time in Singapore...
Have you always wondered why some made million through Australian properties while others made significant losses? Are there secrets that you are not aware of? Why buying places that you are familiar with can be the worst thing to do? How Forex can be your worst enemy as well as your best friend when investing in Australia?
Presenting APIC 2015 - an unique investor conference that reveals it all through unbiased, uncensored and unbridled opinions on the Australian property markets by highly respected onshore market analysts and investment coaches. Learn about:
- How the Australia market is doing and recent policy changes;
- Where can you get double-digit growths on house prices in Australia;
- How you can have consistent rental income year after year with minimal hassle;
- Strategies to manage risks and profit regardless of market conditions;
risks and misrepresentations commonly made by salespersons; and
- How to build multi-million portfolios safely and surely.
Our quality speakers are selected based on their well-known expertise and in-depth knowledge of the markets across Australia as well as their passion to educate and empower investors. Many of the them are speaking in a conference here for the first time simply for the reason that they are not necessarily "developer friendly", preferring to speak the unbiased truth instead of hawking projects. They are well known and respected names in Australia and we are very excited to have them join us to share with you their thoughts and expertise.
1. Mr Terry Ryder - Founder, hotspotting.com.au
2. Mr Andrew Wilson - Senior Economist, Australian Property Monitors
3. Mr Louis Christopher - Managing Director, SQM Research
Sign Up Now To Qualify For Early Bird Price! Register through www.apicasia.org now!!!
Ticket price includes breakfast, buffet lunch and evening cocktail.
Email : apic2015@runningstream.com