Sorry, this event's been and gone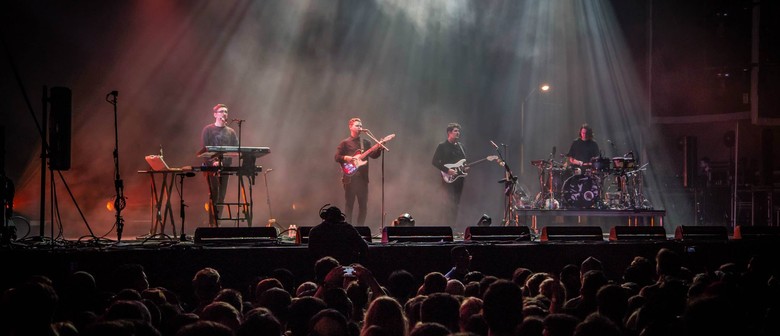 There was always going to be huge pressure to create an equally successful follow up to their critically acclaimed debut, but the UK indie outfit – Joe Newman (guitar/vocals), Gus Unger-Hamilton (keyboards) and Thom Green (drums) decided to do what they do best: make music for each other, and leave all thoughts of the outside world and its expectations behind when they walked into the studio.
They did not disappoint. This Is All Yours debuted at #1 in the UK, #2 in Australia, #4 in the USA and within the top 10 for most parts of Europe.
With their first single from the latest album 'Hunger Of The Pine' (watch here) closing in on 4.3 million views in 3 months, the band have not lost momentum proving that they are a band of longevity who have spent the time between albums, gelling as a band and honing their craft.