Sorry, this event's been and gone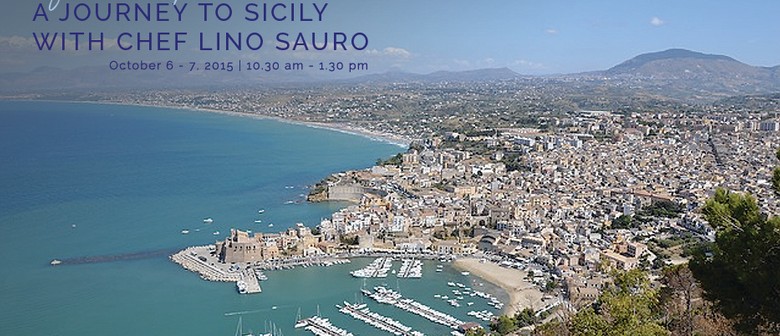 When:
Tue Oct 6 2015, 10:30am–1:30pm
Wed Oct 7 2015, 10:30am–1:30pm
Where: The GoDown,

44 Zion Road, River Valley, Singapore
Website:
Sicilian cuisine showcases traces of the cultures established over the island of Sicily through the millennia - Greek, Spanish, and Arab. The heart and soul of Sicilian food, even prepared at the best restaurants, is grounded in home cooking. The great chefs have all, at one time or another, described a dish as "something my mother" or "my grandmother" - "used to make". These meals are made with genuine and high quality ingredients that offer a mosaic of delicious, authentic flavours - a rare treat indeed. After the class, enjoy the meal whipped up with the Chefs from Clessidra, paired with some delicious wines. You get to take home goodies and a complimentary recipe book.
The Menu
Selection of Chef Lino's Traditional Sicilian Starters
Pasta with Anchovies
Seabees with Eggplant Caponata
Almond and Pistachio Semifreddo
Ask Chef Lino about his background and he will proudly introduce himself as a 'traditional village boy'. Born into an Italian farming family, Chef Lino still carries Southern Italian heritage with him, while being recognized as one of the top Sicilian and Mediterranean chefs in Singapore. He focusses on sustainable ingredients with a kitchen always graced by some of the best seasonal ingredients imported from Italy. After acquiring solid professional experience in 5-star restaurants. Chef Lino unveiled his first restaurant, Gattopardo Italian Grill & Pizza Bar at Fort Canning in 2010 to acclaim by customers and critics alike as an indisputable success. Now a celebrity chef, Chef Lino brings Sicily to Singapore in its purest form in Gattopardo - Ristorante di Mare.