Sorry, this event's been and gone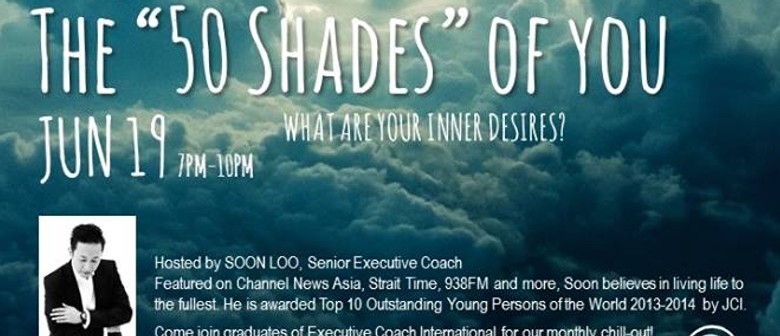 When:
Fri Jun 19 2015, 7:00pm–10:00pm
Do you remember the recent highly-anticipated and yet controversial blockbuster movie?
That's right! It's none other than
50 Shades of Grey.
Why is the movie (and especially the book) so popular? What are the underlying desires? What hit a nerve that made the world rave about it?
Is there a truth that the movie points to? More often than not, we hide our deepest desires within us. These could be desires to be madly in love, to fly away, or have your secret fantasies come true.
But have you ever wondered what is really behind each of these desires? What is the very reason or desire within?
Do you know what your inner desires are?
Do you have the courage to allow yourself to look beyond the surface and go deep down to see what is real for you? Are you ready to unleash the desires that are deep within you, in your secret world?
Join us for an evening with the "Top 10 Young Person Outstanding World Award", Mr. Soon Loo on how you can unleash the 50 Shades of YOU!