Sorry, this event's been and gone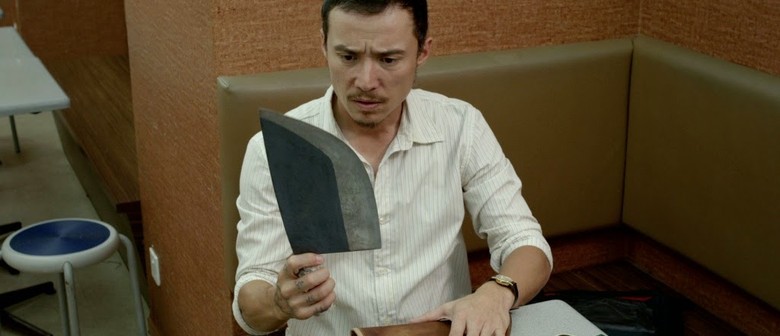 Where: Shaw Lido ,

350 Orchard Road, 5th/ 6th Floor, Shaw House , Tanglin, Singapore
Ken Kwek's debut feature is a black comedy that touches upon crimes and misdemeanours including fraud and hostage-taking.
In multicultural and cosmopolitan Singapore, Onassis (Epy Quizon), a Filipino single father, is struggling with a failing business, rising rents and a bureaucratic civil service. Just when things start to look up, he is cheated of all his savings. One dog day afternoon, he decides he has had enough. In a matter of hours, the lives of a materialistic motivational speaker, his adulterous wife, her tent-making spiritual shepherd and a mainland Chinese gangster will forever change.
Playfully named after the famous Orchard Road mall where Filipino residents frequent, the film examines the contradictions of Singapore society becoming more open and yet more intolerant; richer and yet poorer. An unseen autograph hunter appears in the film and identifies himself as Rockson, possibly referring to the infamous, anonymous and legendary Singaporean blogger by the same name. Like Rockson, the film takes a satirical look at contemporary Singaporean society on issues such as loansharks, get-rich-quick schemes, immigrant hopes and the challenges of integration.
The film stars several established local-scene actors including Adrian Pang, Judee Tan, Shane Mardjuki, Guo Liang, Janice Koh and Pam Oei. It made its world premiere in the Discovery section at the Toronto International Film Festival, which recognises new directors who are "the future of world cinema."