Sorry, this event's been and gone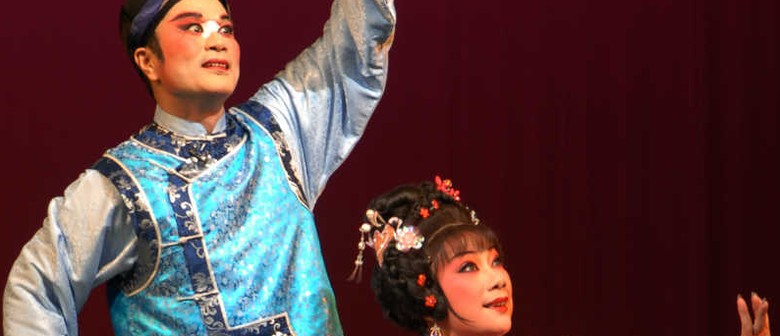 When:
Fri Nov 28 2014, 8:00pm
Sat Nov 29 2014, 8:00pm
Related Artists:
闽乡情韵
指挥:葉聰
南音:王大浩(洞箫)、王一鸣(演唱)
高甲戏:陈江峰(丑)、陈娟娟(旦)
压脚鼓:尤毓彬
演唱:黄连煜
八骏马 / 罗伟伦
望明月 / 罗伟伦(改编)
静夜思 / 罗伟伦(改编)
管甫送 / 沈文友(改编)
凤山寺 / 罗伟伦
继去年的"碧海汇潮音"成功举行后,本乐季华乐团将推出"闽乡情韵",为您带来多首闽南音乐。有"南箫王"美誉的人类非物质文化遗产"南音"的省级代表传承人王大浩将携同女儿,也是南音演员王一鸣,一起献上《望明月》和《静夜思》等名曲。华乐团也将呈献高甲戏与乐队作品《管甫送》,并邀请来自泉州的知名丑角陈江峰与旦角陈娟娟担任演唱。泉州著名鼓师尤毓彬也会在委约江赐良谱写的曲子担任压脚鼓独奏;乐团也将将演奏罗伟伦的新作《凤山寺》。浓浓乡韵、绵绵情怀,闽南乡音袅袅萦绕。
Conductor: Tsung Yeh
Nanyin: Wang Da Hao (dong xiao), Wang Yi Ming (vocal)
Gaojia Opera: Chen Jiang Feng (chou), Chen Juan Juan (dan)
Yajiao Drum: You Yu Bin
Vocal: Huang Lien Yu
Eight Steeds / Law Wai Lun
Moonlight Muse / (rearranged by) Law Wai Lun
Thoughts in the Silent Night / (rearranged by) Law Wai Lun
Guan Pu Song / (rearranged by) Sim Boon Yew
Fengshan Temple / Law Wai Lun
If you enjoyed last season's Tunes of Teochew you will not want to miss Tunes of Min Nan, with its numerous Min Nan tunes. Wang Da Hao representing the "Intangible Heritage of Humanity" Nanyin, and his daughter Wang Yi Ming, also a Nanyin performer, will make their appearance in this concert. Dubbed "King of Nan Xiao", Wang Da Hao is noted for his passionate playing style. Both father and daughter will be performing renowned works like Moonlight Muse and Thoughts in the Silent Nigt. Renowned Chou actor Chen Jiang Feng and Dan actress Chen Juan Juan, will take centrestage with the SCO to perform a work for gaojia opera and orchestra: Guan Pu Song. Nanyin Yajiao Drum (Presser Foot Drum) artist from Quan Zhou, You Yu Bin, will perform the works of Simon Kong. The concert's finale Fengshan Temple, a new composition by Law Wai Lun, will be performed by the SCO. A top-notch act replete with Fujian flavor and rhymes, put it on your must-see list.