Sorry, this event's been and gone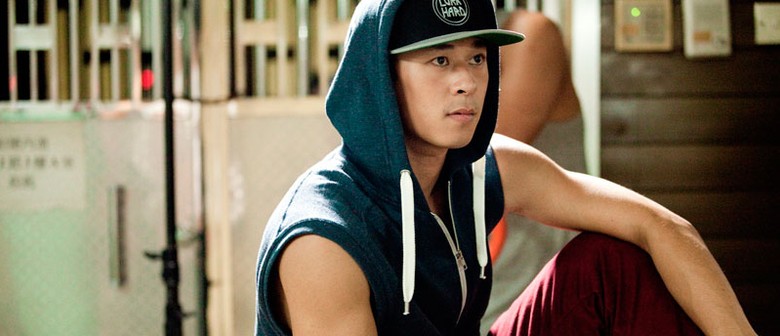 When:
Sat Apr 19 2014, 9:00pm
Sun Apr 27 2014, 2:00pm
Fleur is a Hip Hop genius. When she goes to university, she becomes a supernova in the dance crew, BombA. They wish to defeat their rival, Rooftoppers. However, being teased of her quirky dance moves, Fleur leaves BombA. Alan, the chairman of Tai Chi Club tries to recruit her, and soon love blossoms between them, bringing their seemingly contradictory worlds together. But one day, the leader of Rooftoppers shows up before Fleur… With the major actors chosen from more than 500 dancers, this film is a production that is 100% Made in Hong Kong. The choreographer, Shing Mak, is currently one of the most influential dance choreographers in Hong Kong, and the cinematographer Cheng Siu-Keung is Johnnie To's official director of photography. This film has gathered all the elites from the local Hip Hop and film scene together for the first time ever for an explosion of passion and energy!
天才街舞少女阿花加入大学舞队BombA,与万人迷队长Dave挑战令人闻风丧胆的舞坛恶霸Rooftoppers,却被队友Rebecca横刀夺爱和嘲笑舞技。愤然离队的阿花此时碰上太极男阿良,竟受太极启发创出全新舞招。阿花决定重返BombA,与宿敌Rooftoppers决一死战,却意外导致严重脚伤。正当阿花以为梦想幻灭之时,Rooftoppers队长Stormy竟突然现身她的轮椅前,揭开Rooftoppers称霸舞坛的最大秘密。