Sorry, this event's been and gone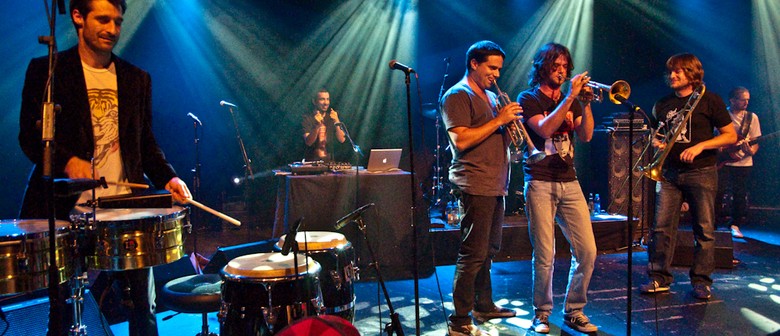 For over a decade now The Cat Empire have carved themselves a unique place in the international music scene; a band with no guitars, no easily definable style, and no corresponding haircuts. They are merely a band that can step onto any stage in the world and make the crowd move. More than move in fact-they make the crowd lose themselves in a state of frenzy. This is a beautiful chaos brought upon by the magic of the beat.
This genre-busting, multi-platinum funk fusion collective has spent 2013 touring the world in support of the release of their latest album Steal The Light which made its debut in the top 20 charts of six countries. Their quest for the ultimate party continues in 2014 as they make their way to Singapore.
Dancing shoes essential.