Sorry, this event's been and gone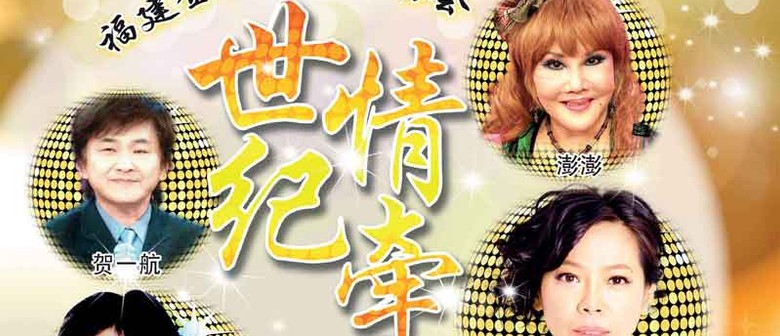 世紀情牽 福建金曲爆笑演唱會
"世紀情牽 福建金曲爆笑演唱會" 是熱愛台語歌的朋友們的大好消息!!
由著名台語歌后陳盈潔, 李嘉, 曾心梅詮釋他們 3 人各自的成名金曲 《風飛沙》, 《毛毛雨》,《《海海人生》,《天涯找爱人》, 《攏是为着你来》, 《失敗英雄》等等, 演譯台語經典老歌, 肯定直回票價.
再加上有賀一航和澎澎妙語如珠的爆笑演出, 更為演唱會錦上添花, 增添精采,絕對能讓你意猶未盡!!
The "Taiwan Superstars Hokkien Hits Concert" will star popular artistes from the 1970's to 1980's including veteran singers Chen Ying Jie, Li Jia, Zeng Xin Mei, He Yi Hang and Pong Pong. Enjoy a night of Hokkien hits and candid humour with these celebrities and watch them perform their best hits including 《海海人生》,《天涯找爱人》, 《攏是为着你来》, 《失敗英雄》 etc.