Sorry, this event's been and gone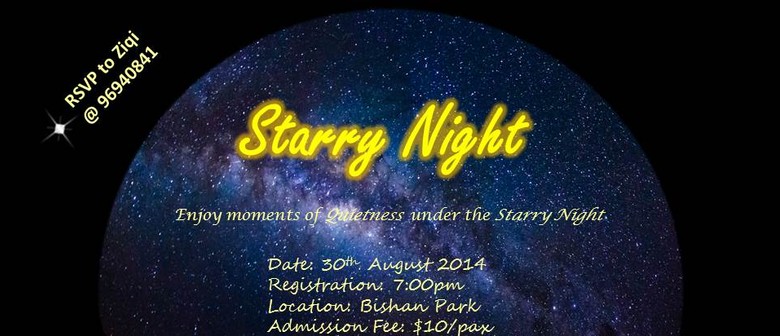 When:
Sat Aug 30 2014, 7:00pm–9:30pm
When was the last time you laid down on the lawn and connected to the sky above?
When was the last time you had a heart to heart talk about life?
When was the last time you truly took a break for yourself, to spend time with people who mattered to you?
How does spending your Saturday evening on a beautiful lawn under the Starry Night sound to you?
- Enjoy moments of quietness with yourself, your friends, your loved ones
- Have an open and warm conversation about possibilities and love
- Mingle with a group of lovely people and make new friends
Plus, there will be special activities to make your evening with us more fun!
Join us for an memorable evening on:
RSVP: Ziqi (96940841)