Sorry, this event's been and gone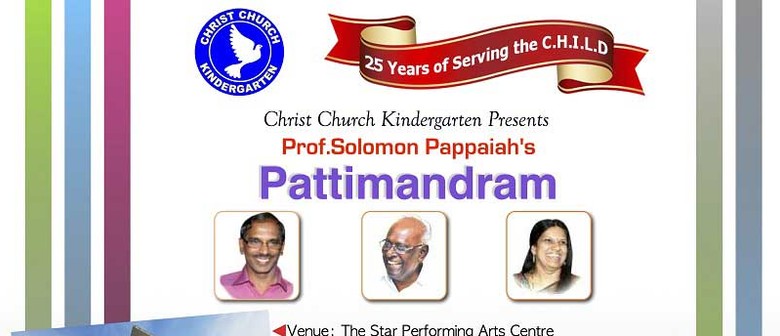 The debate will be chaired by Professor Solomon Pappaiah, a retired Professor and an eminent scholar from Madurai Kamaraj University. The panel of debaters will be led by two other scholars Mr.Raja and Mrs. Bharathi Baskar, debaters from India and joined by four local Singaporean speakers including Mrs.Sarojini Padmanabhan. The debate is intended to bring in the literary values of the Tamil language with humour and high oratory skills which will benefit one and all, young and old. The deliberations will be secular and will look at the topic in general sense and not with respect to any specific system.
The debate will be founded on the fact that early childhood education is a necessity in today's world. The debaters through light hearted rational arguments will expound on different aspects of the early childhood education. The function is scheduled to be held on 26th April, 2014 from 6.30pm-10.30pm at 'The Star Theatre' @ The Star Performing Arts Centre (next to Buona Vista MRT).
This event is brought to you by Christ Church Kindergarten (CCK) located in 1 Dorset Road, Singapore. CCK is an MOE approved Kindergarten serving the community by providing quality early childhood education. The Kindergarten was founded in 1989 and it is celebrating its SILVER JUBILEE this year.
As part of the 25th Anniversary celebrations, a "PATTIMANDRAM" is being organized by the Kindergarten Management. We bring this event during Tamil Language month and SINDA supports this event to bring awareness on the early childhood education.