Sorry, this event's been and gone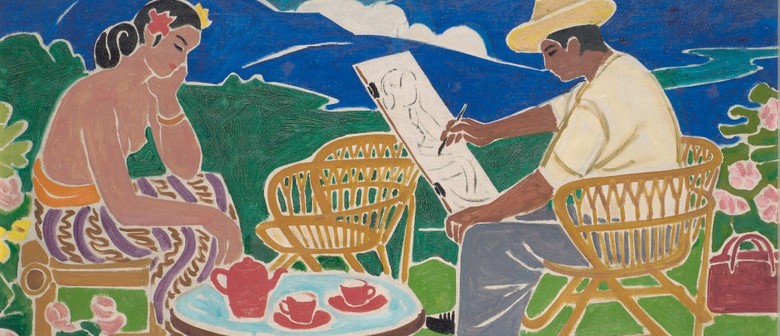 When:
Sun Feb 2 2014, 10:00am–12:00pm
Website:
Sun 2 Feb 2014, 10am – 12pm
Salon, Level 1
Theme: What will Singapore be like in 20 years' time?
Ever wonder what the future of Singapore will be like 20 years from now?
Now is your chance to envision Singapore's future and submit a drawing based on the theme and stand to win attractive cash prizes! For more information, please visit www.nationalmuseum.sg
Organised in conjunction with the National Museum of Singapore's A Changed World: Singapore Art 1950s-1970s Exhibition.
Age Categories and Prizes
Junior Category (5 to 8 years old):
1st Prize - S$120 Popular Cash Voucher
2nd Prize - S$100 Popular Cash Voucher
3rd Prize - S$80 Popular Cash Voucher
Intermediate Category (9 to 12 years old):
1st Prize - S$150 Popular Cash Voucher
2nd Prize - S$130 Popular Cash Voucher
3rd Prize - S$100 Popular Cash Voucher
--
Rules and Regulations
1. The competition is open to local and international students ages 5 to 8 and 9 to 12 with a valid student pass at any educational institution based in Singapore.
2. Employees of the National Heritage Board are not eligible to participate in the competition.
3. Participants can only submit one entry per person. Participants with multiple entries will be disqualified.
4. Participants must present their valid student passes, NRIC or Passport on the actual day of the onsite competition before they commence drawing.
5. Submitted entries must not have been submitted for other art competitions, or have won in other art competitions. All submitted works must be original works of participants.
6. The onsite competition will run on Sunday 2 February between 10am and 12pm.
7. Colour pencils and twistable crayons will be supplied by the Museum. However, the participant may choose to bring along his/her sketching and/or colouring materials.
8. Drawings submitted after Sunday 2 February, 12 pm will not be accepted.
9. Participants shall use the official drawing paper (A4 size) supplied by the National Museum of Singapore. The use of non-official drawing paper will disqualify the participating individual from the competition.
10. A panel of judges will decide on the winning entries. The judges' decision will be final and binding. No further correspondences will be entertained.
11. The Museum reserves the right to disqualify any participating individual.
12. The Museum reserves the right to make any changes to the Rules & Regulations, prizes and any other arrangements concerning the competition.
13. All participants shall grant the Museum a nonexclusive perpetual license and rights to use, reproduce, and prepare derivative works of the submitted drawing for the purposes of displaying the work, incorporating it into the Museum's marketing and publicity collaterals, in printed and/or electronic form, without payment of any fee. The copyright of the design shall, however, still belong to the participant and they are free to use the drawings for their own purpose.
14. Winning works shall be showcased at the National Museum of Singapore from Sunday 2 February to Monday 31 March 2014.
15. The Museum will credit the participants whose designs from this competition are used in marketing and publicity materials as the Museum deem fit.
16. Submission of official competition entry form and drawing signifies the acceptance of the Rules & Regulations of this competition.
17. A prize giving presentation will be conducted on Sunday 2 February at 1pm on the basement level of the Museum. Winners will be notified via phone on the actual day by 1pm.