Sorry, this event's been and gone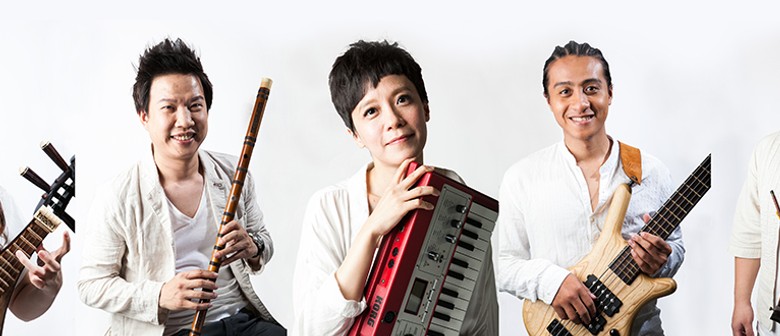 "Sizhukong is pioneering a trail in the fusion of traditional Chinese music and jazz. The results are spectacular; imagine Weather Report jamming with Tito Puente, sculpting beautiful and unmistakably Chinese melodies." - www.allaboutjazz.com
Formed in 2005, Sizhukong is an instrumental jazz fusion band from Taiwan that has dazzled audiences worldwide with its daring and refreshing take on jazz using Chinese traditional instruments. Theirs is a sound that reaches to the past and hurtles towards the future.
Made up of a quintet of innovative musicians, some of whom are trained in jazz and some in traditional Chinese music, the band is a rare union of Chinese silk and bamboo instruments with Western percussion and keyboards. Sizhukong blends jazz elements with Chinese opera and traditional folk sounds to create an exotic and harmonious mix of East and West that is accentuated by striking melodies and shifting tempos.
The band has released three acclaimed albums, with their second album Paper Eagle receiving the Best Album and Best Producer awards at the 2010 Golden Melody Awards, an unprecedented success for a band with no singer and no publicity machine behind it. Sizhukong has also represented Taiwan in various jazz festivals around the world in North and Central America, Europe and Asia.