Sorry, this event's been and gone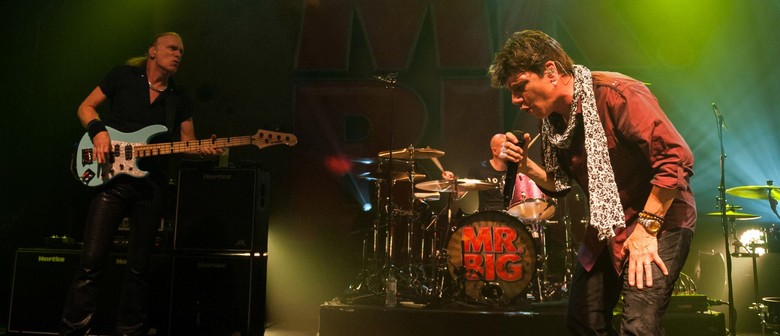 An American rock group from California in 1988 and identified early on as a "musicians' band", Mr. Big was able to produce numerous hit songs that ranged across a wide array of rock genres, be it ballad, heavy metal, or blues rock. Prior to the formation of the group, each of the members already had a reputation of being virtuosos as well as established song-writers/ composers. Their songs were often marked with strong vocals and vocal harmonies, and a technical proficiency in all instruments. Their hits include "To Be With You" (Billboard Hot 100 number one single in 15 countries for weeks, in 1991), "Wild World", "Green-Tinted Sixties Mind", "Just Take My Heart", other ballads, and a host of heavy metal songs that were played mostly during their live performances, such as "Daddy, Brother, Lover, Little Boy", "Addicted to that Rush", "Colorado Bulldog", and "Take Cover", among the rest.
An intimate night not to be missed, Singapore will be the last leg of the Mr. Big's Asian Tour. Due to time constraint and commitment back in the USA, Singapore will be Mr. Big's only stop other than Manila. Grab your tickets now!