Sorry, this event's been and gone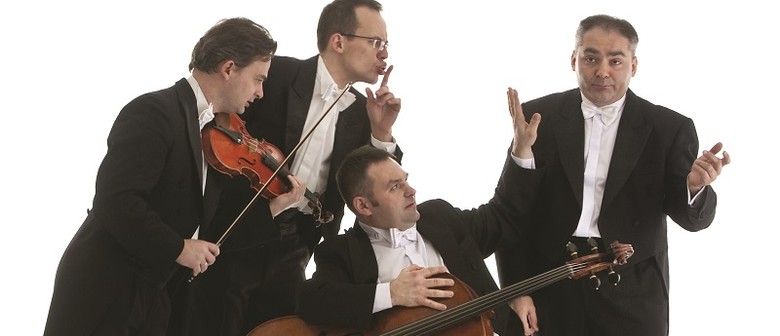 When:
Mon Nov 3 2014, 8:00pm–9:30pm
Website:
Grand Prix Winner, Festival of Humour and Satire Mozart Madness by the MozART Group has made headlines around the world with their outrageous blend of music, theatre and movement. They combine irrepressible humour with marvelous music, some classically derived, others somehow familiar, but always with totally unpredictable outcomes.
Mozart Madness is an evening of sheer hilarity by one of the world's most inventive entertainers. With impeccable taste and prodigious talent, MozART Group turns the world of classical music upside down without losing the essence of the music we all love. Ingeniously conceived new sounds and situations quickly arise so naturally that a critic remarked that "Mozart himself would have surely joined in!"
The MozART Group hails from Poland where there is a long tradition of story- telling through music and movement, with just a few words (performed here in English). Their theatrical virtuosity enables the quartet to communicate highly detailed plots without resorting to slapstick. Modern day scenarios like techno slip-ups and rock music groupies bring "Mozart" up to date.
Although the MozART Group is one of the most viewed quartets (a recent clip has over 2 million views on YouTube) on the internet, their live stage performance is a special experience of sheer delight and audience involvement. Here for one night only, you will be mad to miss Mozart Madness by the MozART Group!