Sorry, this event's been and gone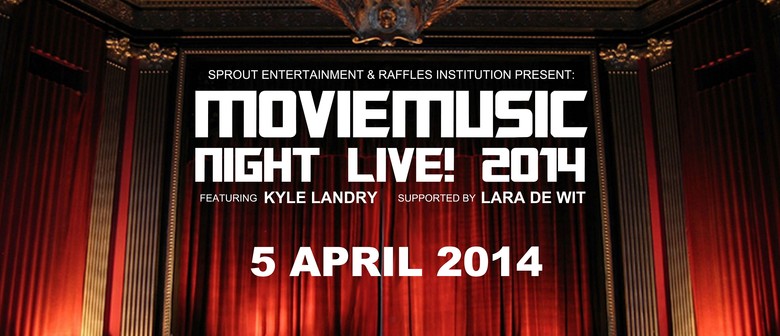 When:
Sat Apr 5 2014, 8:00pm–10:00pm
Website:
Movie Music Night LIVE is a premier Film Music instrumental concert featuring YouTube's number 1 pianist, Kyle Landry. He ably supported by video games music specialist Lara De Wit. The set list will include both evergreen classics and popular contemporary pieces, such as:
1. Disney - Frozen - "Let it go" AND "For the First Time in Forever"
2. Disney – Aladdin - "A Whole New World"
3. Disney – TLK - "The Circle of Life" LARA
4. Disney – "Beauty and The Beast"
5. Toy Story - "You've Got a Friend in Me"
6. Up - "Married Life"
7. LOTR - Concerning Hobbits
8. Pirates – Pirates Medley
9. Mortal Combat Movie – Mortal Combat
10. Titanic – My Heart Will Go On
11. Jurrassic Park Theme
12. Raiders March
13. E.T Flying Theme
14. Harry Potter Medley
15. Star Wars – Main Theme
16. Inception – Time
17. Richard Strauss - Sprach Zarathustra
About Kyle Landry
Kyle Landry was born the youngest of two children on March 8th, 1990 in Massachusetts, USA. At 3 years if age, Kyle started to be mesmerized by his mother's piano-playing, and immediately developed a passion for the instrument. He enrolled in lessons at 8, and soon discovered he had a natural ability for performing.

Eager to share his abilities and musings with friends, Kyle made recordings of himself playing his arrangements of various Movie, Anime, and Video Game music. He quickly won many fans over with his dramatic and expressive performances, and at one point was the fourth most subscribed channel in the music category on YouTube.
As we speak, Kyle has made over 500 piano videos, with over 230,000 subscribers and 71 million views on YouTube.
Kyle Landry's YouTube Channel - http://www.youtube.com/user/kylelandry
Lara De Wit's YouTube Channel - http://www.youtube.com/user/lara6683