Sorry, this event's been and gone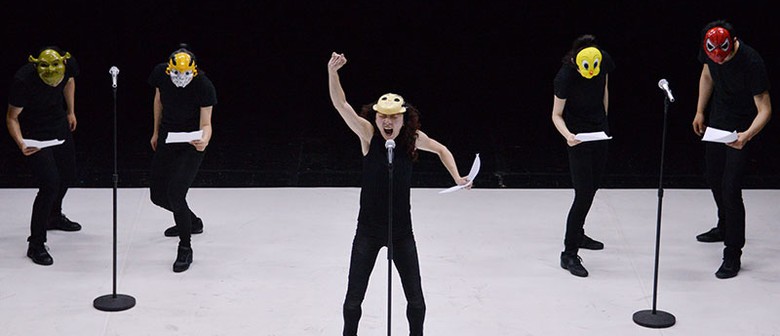 When:
Thu Jul 3 2014, 8:00pm
Fri Jul 4 2014, 8:00pm
Sat Jul 5 2014, 8:00pm
Website:
Original tragedy by Euripides, first produced in 431 B.C.
Adapted & Directed by Kim Hyuntak
Performed by Theatre Seongbukdong Beedoolkee
Ultimately the tragedy of MEDEA on media is caused by the media, which we summon and relish in daily. As in the original play, Medea betrays her family to follow her husband Jason. But when he abandons her for Creusa, the daughter of Creon, Medea decides to take revenge. MEDEA on media brings scenes from the original play into television, one of the most common media of our time. The fight between Jason and Medea happens on a television talk show; the scene where Creon banishes Medea turns into a melodrama; the nurse's lamentation takes the form of a documentary; Aegeus' promise of sanctuary is referred to as the pleasure of an adult channel. Fleeting scenes, loud noises and recurring sensational images cause empty laughter and interest numbing the audience to the ultimate murder at hand. Like the chorus behind the veil of anonymity, the audience abets all, without guilt or remorse.
Director Kim Hyuntak critiques society and along the way, creates new aesthetic forms through his award-winning performances. MEDEA on media won Best Direction and Best Production Awards in Seoul in 2011 & 2012.