Sorry, this event's been and gone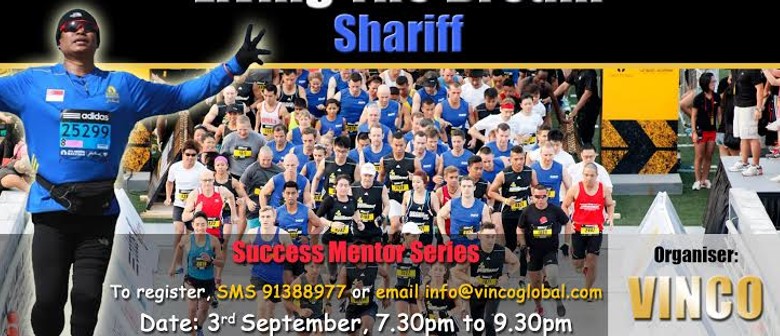 When:
Wed Sep 3 2014, 7:30pm–9:30pm
Meet the Game Changer - Shariff (aka SGBladeRunner) who refused to be disabled despite his physical impair; who went on to achieve much more than many able-bodied men.
You've seen him during the NDP, movie theaters and MRT stations. Now, it's time to meet the famous SG Blade Runner live on 3rd Sept 2014!
Join us and be inspired by Shariff's pure energy and enthusiasm as he speaks of a troubled past and his dreams of a great future.
We wish for all participants to gain the maximum benefit from our session with Mr Shariff.
Once registered, we ask that all sign-ups will hold true to their word and turn up for the event. Attendance will be taken during the event and no-shows will be taken seriously.
This is an Exclusive Vinco Event. Every individual is only allowed to attend a maximum of 2 Vinco Events each Calendar Year.
Event will continue unless otherwise mentioned. Participants from other groups will be joining in as well.
Please bring along your namecards, writing material, a great learning attitude and a big smile! Dress code: Smart Casual.
Registration is on a first come first first basis. You will be placed on the waitlist if quota is reached.
See you there!