Sorry, this event's been and gone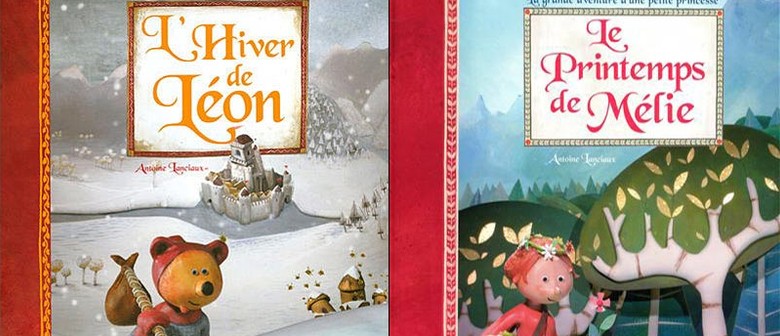 In French with English Subtitles
L'HIVER DE LÉON
(Winter of Léon)
The winter is coming over the kingdom and the Ogre from the mountains kidnaps Princess Mélie Gingerbread. Léon, a bear adopted by a beekeeper family, is living an unquiet pre teenage years: he runs away and meets Boniface, the storyteller. Helped with the yellow belly elephant and the grumpy hedgedog, Léon is going into a series of very dangerous and unexpected adventures. Facing up to all these dangers, he will rescue the princess and will find the way back to his family.
LE PRINTEMPS DE MÉLIE
(Spring of Mélie)
In the Kingdom of Balthazar, the celebrations of the spring festival have barely begun that a violent epidemic is threatening the city. Princess Melie, designated the queen of the carnival, investigates with Mélusine the hedgedog, and discovers that the water of the city has been poisoned.