Sorry, this event's been and gone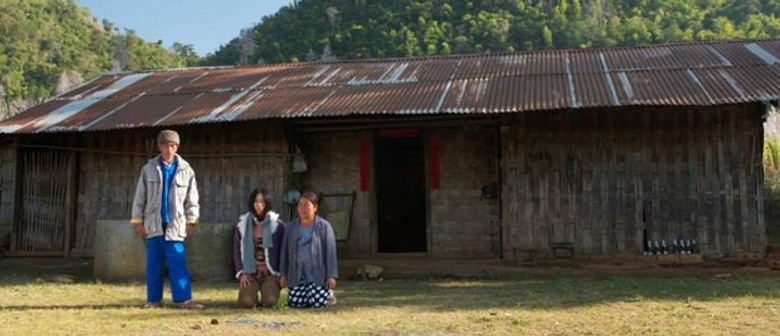 A collection of 6 short films from assorted ethnic Chinese directors from South East Asia. Originally titled Homeland and Diaspora, each director is invited to make a short film that contemplates the notion and relationship between the Chinese Diaspora and China. Aditya Assarat's Now Now Now tells the story of two cousins, one Thai, one Chinese, and their reunion in Bangkok after not seeing each other for many years. Royston Tan's Popiah follows one Singaporean family's annual tradition of getting together and making Popiah. Sun Koh's Singapore Panda portrays a Singaporean radio performer's redundancy as his company is bought over by a Chinese corporation.
Midi Z's Burial Clothes sees a young woman traveling back to her village in Myanmar to attend to her grandfather's funeral. Tan Chui Mui's A Night in Malacca imagines a conversation between herself and a ghost of the past, referring to the travelogue of Chinese writer Yu Dafu, who wandered through Malacca in 1942. Finally, Tsai Ming-Liang's Walking on Water sees him returning to his hometown of Kuching in Malaysia to ruminate on a place in decay that still holds a special place in his heart.
以原乡与离散为题,邀齐六位各据一方的东南亚导演共襄盛举,集结六支神采各异的鲜明作品,这部短片合辑将镜头对准东南亚土地上各自漂散的华裔移民后代,联手串连起彼此血液中共通的遥远印记。《此时此刻》中,泰国女高中生不是滋味地看着中国来访的漂亮艺术家表姊,成为众人焦点。《薄饼》中,新加坡家庭一对父子为了做饼祭祖产生冲突。《安老衣》里,弥留的老华侨,要孙女回云南老家寻找魂牵梦绕的安老衣。《新新熊猫》中,新加坡电台播报员透过中国熊猫迁居新加坡的广播剧,表现了当地华人复杂的怀乡之情。《马六甲夜话》中,导演与来自过去的亡魂之间展开一段奇异对话,宛如作家郁达夫1942年行经马六甲的亲身见闻再现;《行在水上》中,蔡明亮重回马来西亚古晋旧居,藉由一步一步的行走,追寻往昔记忆、见证今日变化。