Sorry, this event's been and gone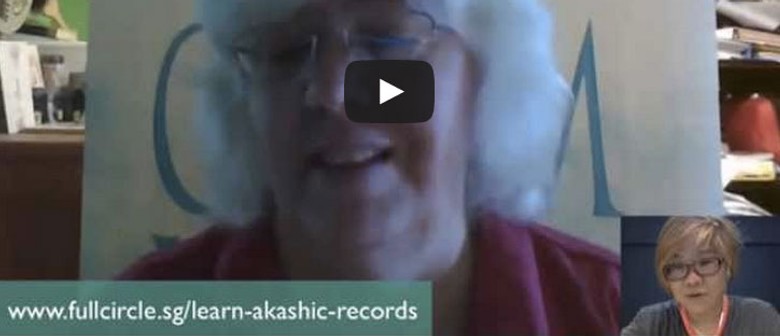 When:
Fri Oct 10 2014, 7:00pm–10:00pm
Sat Oct 11 2014, 10:00am–6:00pm
Sun Oct 12 2014, 10:00am–6:00pm
Where: Full Circle SG,

123 Rangoon Road #01-04, Little India, Singapore
Ticket Information:
Level 1 & 2 Workshop ( Early Bird):

$550.00

Additional fees may apply
Website:
This October, Full Circle will be holding a unique workshop, "Learning Akashic Records Level 1 & 2".
What are the Akashic Records?
They are the recorded history of every thought, action, and deed of every soul and they can be referred to as an energetic pattern, or pictures captured in light that hold the feeling of an event. And it is useful to us when it can be re-viewed again as a learning tool.
Level 1 & 2 will be held over a weekend:
Level 1. Is all about consulting the records for yourself.
Level 2. Is all about learning to consult for another person, and experiencing deeper healing while helping someone else.
Level 3 is a 1 day workshop ( held on the 13th October 2014)
It Is about opening up your creativity and clearing past life issues.
When we first launched this, we received several questions, so we recorded the facilitator Boni answering those questions.
You can view this video on YouTube here: http://www.youtube.com/watch?v=_LSP6N4YV6w
In this interview, these are some of the things that Boni shares:
• Everyone can access the records;
• It is a faster, easier way to find out 'real answers' for yourself and how you can be your own guide;
• You can benefit from being in the Records in your day-to-day life, not only for healing, but to get your work done too whilst being in the flow;
• Learn to ask the questions that get to the root cause of anything that is blocking you in your life that is not perfect yet;
• The difference when receiving answers whilst being in the records as you will resonate with it;
• To gain insight on the many ways ( and then choose the way) we complete tasks so that we can truly co-create the life we want to lead;
Call Claire on 8691 3898 if you have any enquiries or would like to come down to our retail space to book.