Sorry, this event's been and gone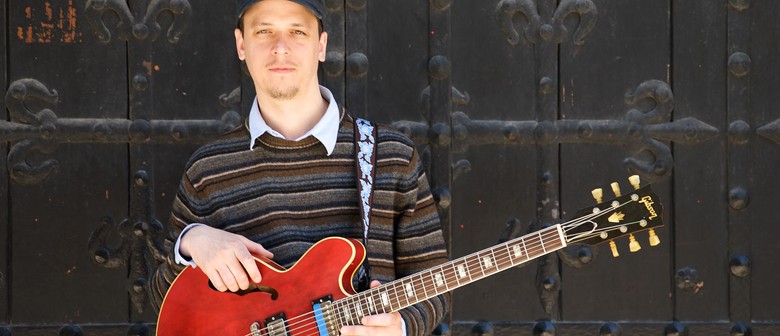 "Kurt Rosenwinkel is a modern jazz guitar alchemist who cut his teeth under the tutelage of legendary jazz elders such as Gary Burton, Paul Motian and Joe Henderson, and later became known as one of the leaders of Small's jazz scene in New York City alongside his longtime musical partner Mark Turner as well as peers like Brad Mehldau and Avishai Cohen.
Equally at ease whether dishing out one of his emotive interpretations of jazz standards or jamming through one of his many innovative original compositions that cover the broad spectrum of his musical magnitude, Rosenwinkel has ascended into the upper echelons of contemporary music with a well-earned reputation as a singular voice in modern jazz. His delicate lyricism, technical mastery and kinetic melodies, which he frequently sings along to as he plays, have created an iconic and instantly recognisable musical voice that is admired by a generation of jazz musicians and collaborators such as Q-Tip (A Tribe Called Quest), Donald Fagen (Steely Dan), and even Eric Clapton, with whom Rosenwinkel performed at the Crossroads Guitar Festival.
Rosenwinkel has amassed a formidable discography and played countless shows in his still rising career, but the organic experience of playing in front of people still gets him every time. "You're sharing the experience in an actual space with the people in real time. And you feed off that," he says. "You can go high together." (NPR, 2008).