Sorry, this event's been and gone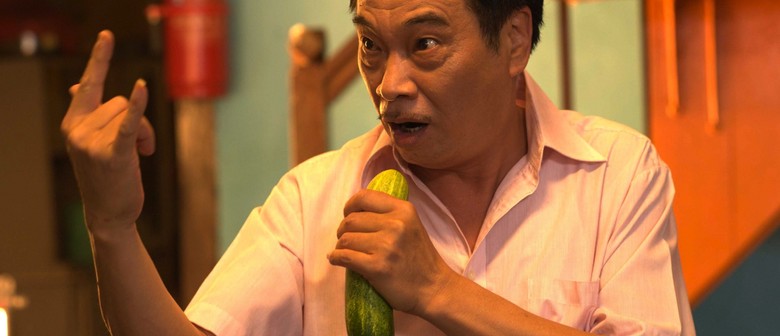 When:
Fri Apr 25 2014, 7:00pm
Sat Apr 26 2014, 11:00am
Wu (Ng Mang Tat) won the Regional Karaoke Championship in Hong Kong by beating his Taiwanese friend Gao (Frankie Gao). When Gao's love interest Ah Hu (Tiger Huang) accepted Wu's marriage proposal, the rivalry between these two Karaoke champions turn into a lifelong competition. During the peak of his singing career, Wu suddenly gave up all the fame & fortune of his career and disappeared from the Hong Kong with his two children.
Just when Wu thought he could take all the secrets with him to his grave, Gao finally found him and came to wreck havoc at Kara Village. With the news about his long lost wife at stake, Wu is forced to come out of retirement for one last duel between the two Karaoke champions. This is a touching story about how the power of music, can bridge the generation gap between a father and his rebellious son.
卡拉村里不单歌唱高手如云,各门各派还自设歌唱学派。村中叉烧店老板吴发达二十多年前抛弃妻子、携着儿女离开老家至此隐居,也让儿子Bone从小对父亲怀恨在心。Bone 长大后自组摇滚乐团离家闯荡,却落得梦碎返乡,从此在家中闹得鸡飞狗跳。直到台湾冠军歌王高中峰闯入村内,一路横扫全村歌唱好手,逼得封嗓多年的毕生死敌吴发达重出江胡,两人订於七夕情人节以歌喉决一死战。全片国、闽、粤、英、马来语等南腔北调各式口音穿插夹杂,卡司分别来自港、台、马、星、中、加等五湖四海,曲式乐风则从重金属一路玩到通俗民歌小调,俨然是全球各地华人族群欢聚一堂的热闹嘉年华,毫不留情地将华人歌唱文化搬至放大镜下检视,极尽嘲弄颠覆。《冠军歌王》也是已故青蛙王子高凌风的电影遗作。